Lighting trends at Decorex – wood, clay & glass
Every September, around the same time as London Fashion Week, it's the turn of the interior design industry to strut their stuff and show off new collections.  This year we visited 3 shows in one day; Decorex, Luxury Made and 100% Design.  It was quite a challenge - not least for our poor feet!
First stop was Decorex.  The entrance is always designed by a top designer and this year it was Tim Gosling.  Embracing the show theme, The Roots of Design, Tim constructed a spectacular exhibition 'The Heritage of Chair Making' that documented the links between interior design, architecture and the heritage of British craftsmanship through the ages.  With Victoria & Albert Museum and The Frederick Parker collection, Tim asked 12 leading British visual creators including; Sir Paul Smith & Sir James Dyson, to choose their favourite piece and why it speaks to them. The bones of chairs were suspended from the ceiling above as we walked through this beautiful dark museum-like space into the bright lights of the Decorex show.

This was a great year for decorative lighting collections and the overriding trends were wood, glass and clay.

Some of the exhibitors were very familiar to us .... Tom Raffield makes beautiful lighting, as well as chairs & tables, using steam bent wood - we used two enormous twisted fittings in a kitchen project a few years ago and they were perfect in the unusual space, creating focus and scale.

This year we found another maker working in wood - he combined the wood and pottery in a single light fitting.  We thought it looked like old English building materials; clay, mud, wattle & daub. This is just a prototype but we'll keep an eye on when it's ready for production.
From the traditional to the contemporary .... Hand&Eye Studio have used a traditional material in an utterly contemporary way with this slim clay slot light.  We're very much looking forward to commissioning some of these for a forthcoming project.

From wood & clay to glass - which was also a big story this year.  Tom Kirk showed his beautiful delicate tube lights, Ochre updated their glass fittings with oak & rope and lots of makers showed beautiful glass bubbles in clear and coloured glass, and we found some new makers.
Some of the standout glass lighting that caught our eye......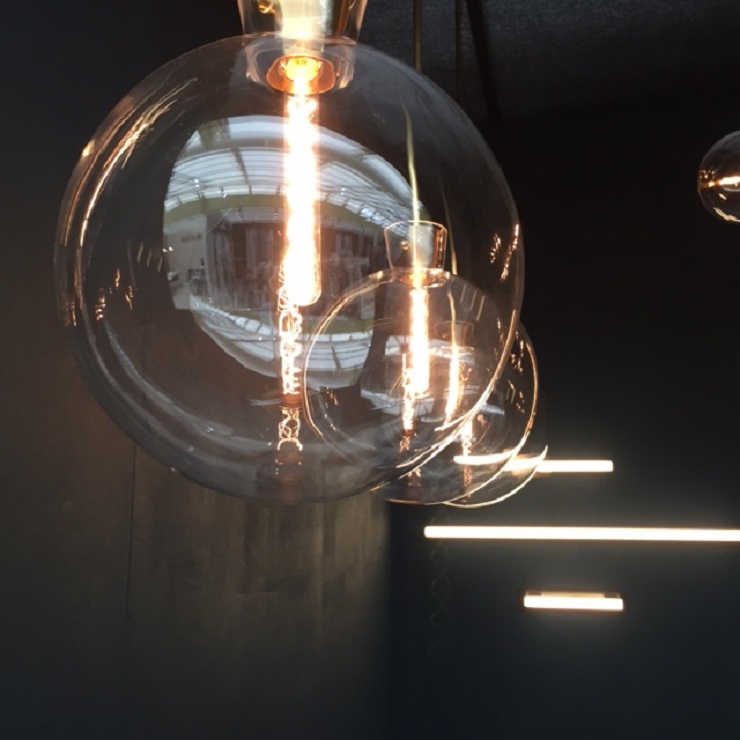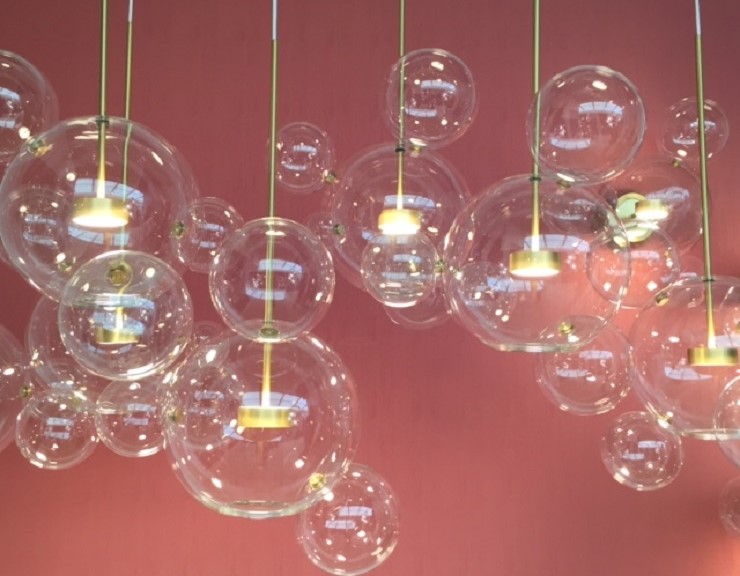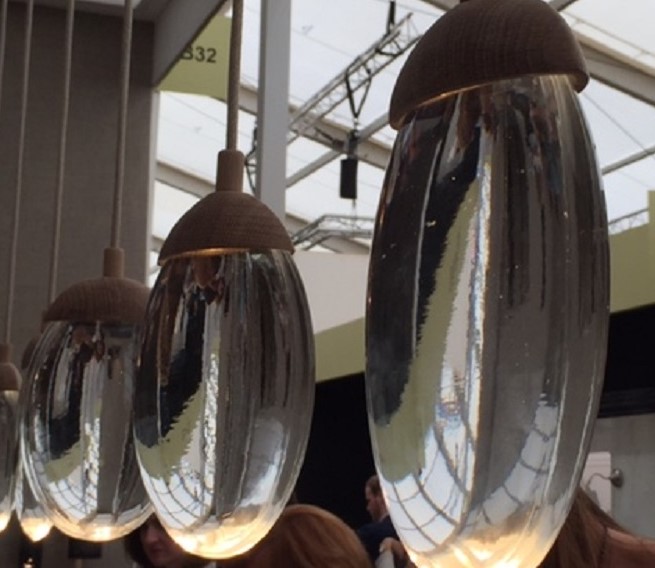 Then we headed off to 100% Design ..... to be continued.