Surrealist Lighting
I was lucky enough to finally escape all the english rain and head off to the south coast of spain for a good injection of light and warmth.  Thankfully we brought the sunshine back.
A trip to Salvador Dali's coastal villa was a real surprise - not as eccentric as expected - except for the swimming pool which deserves a blog on it's own!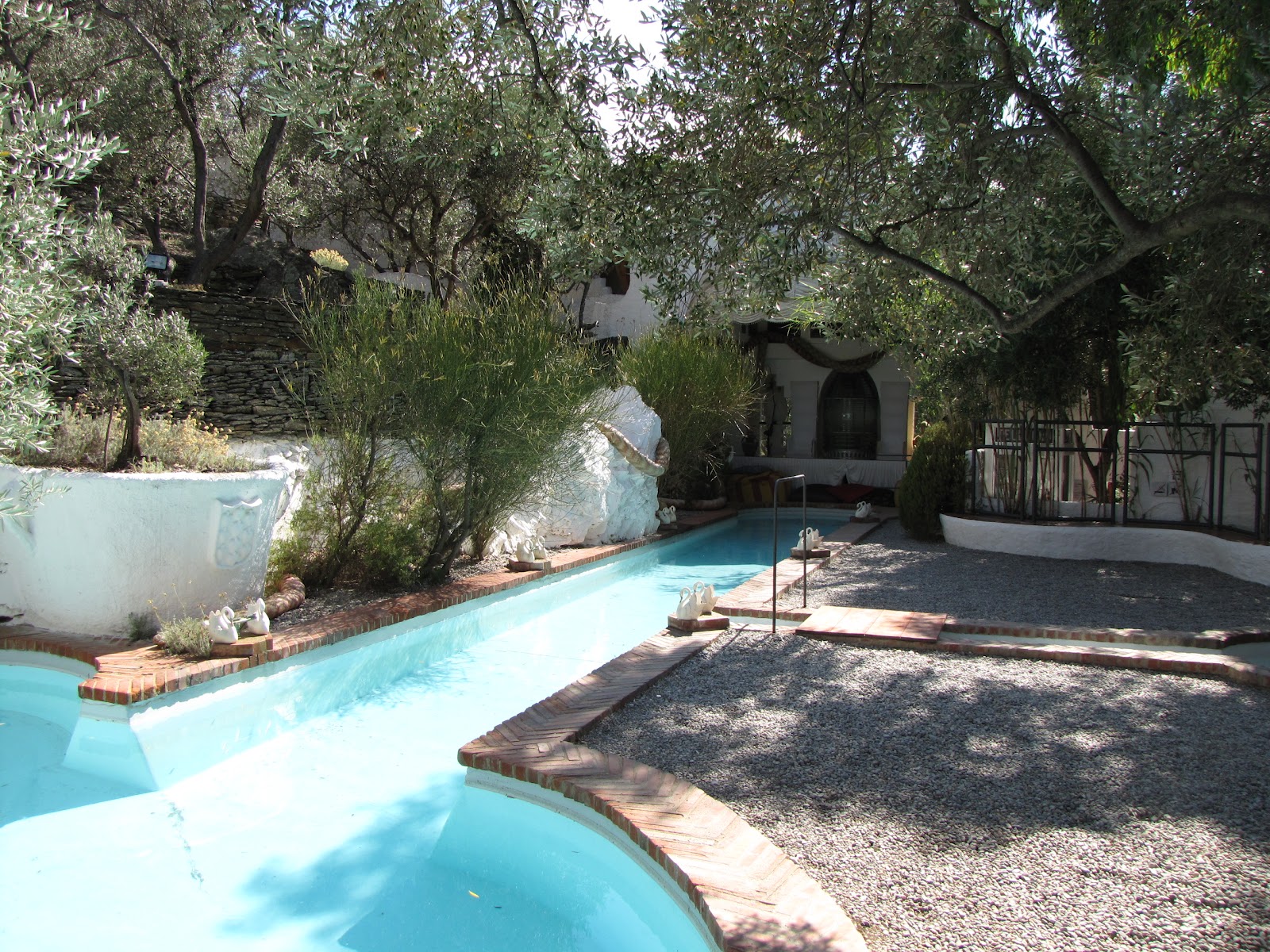 The house itself is on a very human scale - only one bedroom - although enormous with matching double beds and a huge fireplace.  All the other rooms are fairly small and as with all continental houses the walls are thick to keep the interiors cool - with Salvador's studio having enormous windows to capture the light.   He always painted sitting down - and had a winch on the wall to move the large paintings up & down into a slot in the floor - ingenious.
Throughout the house there are clever devices to frame the views and bring in light.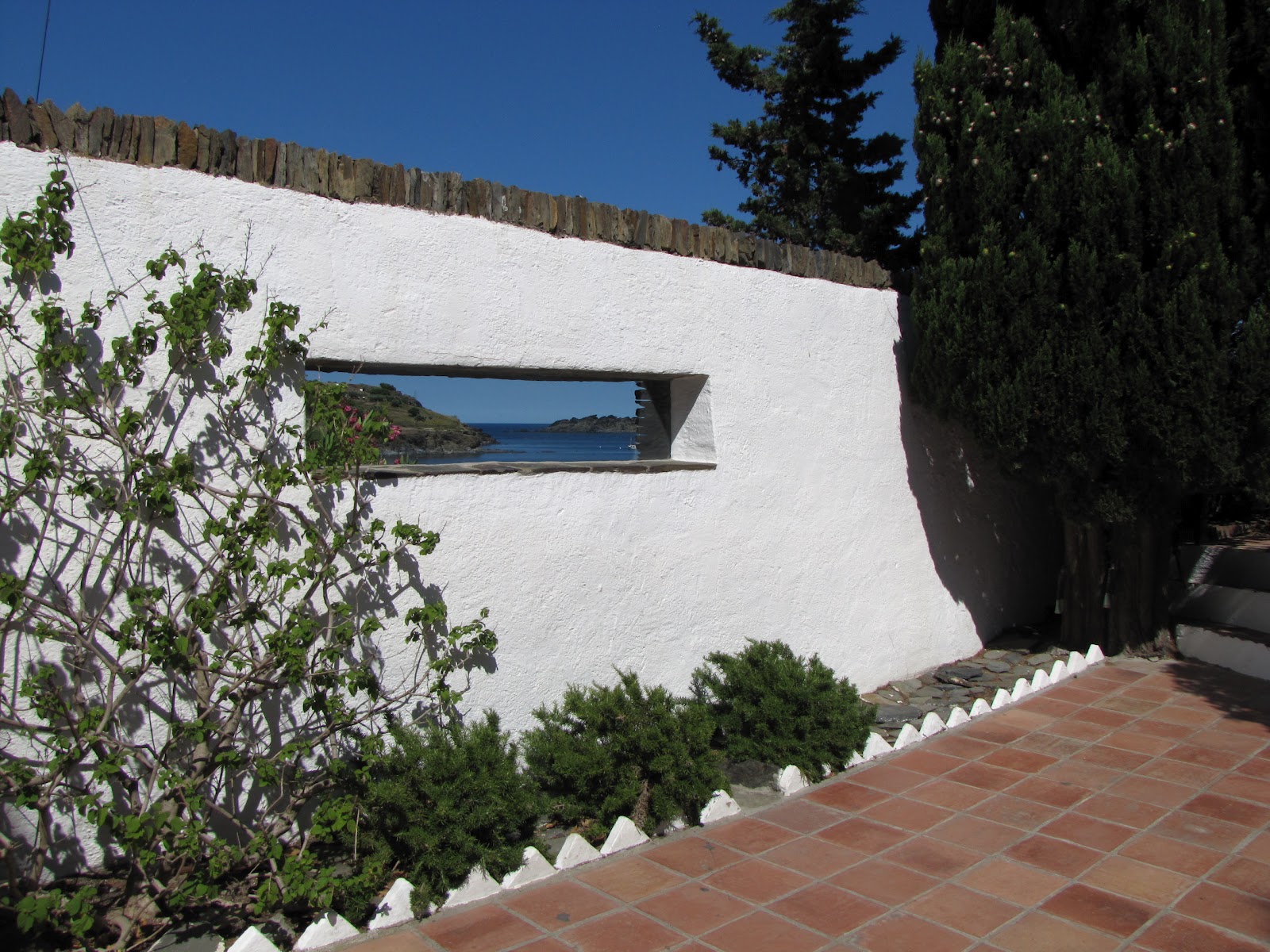 windows positioned for excellent views when dining - and diffused to soften the strong sunlight.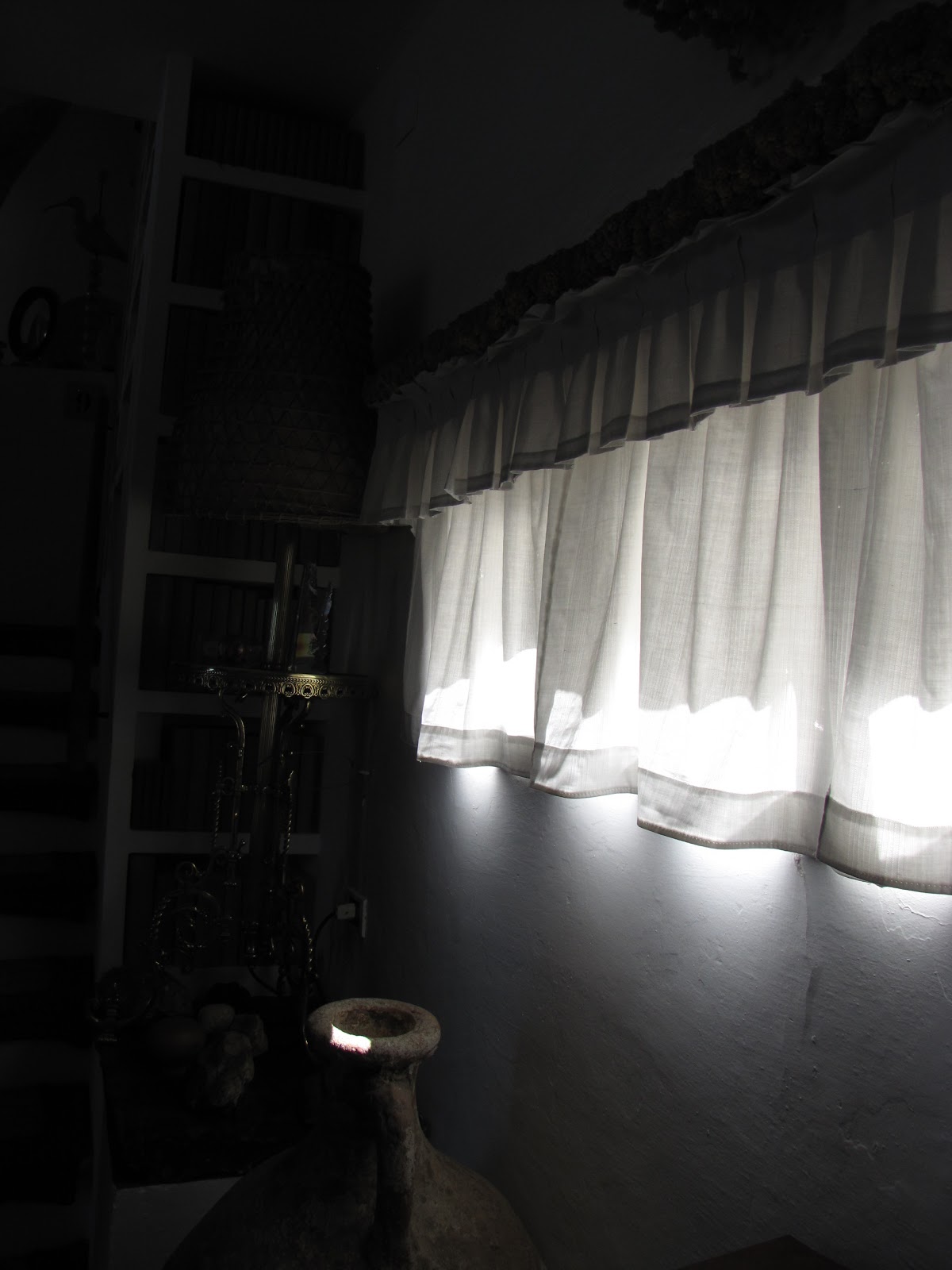 Every light fitting within the house was an artistic object in its' own right.  This one was made by Salvador - gold leaf and a leather shade.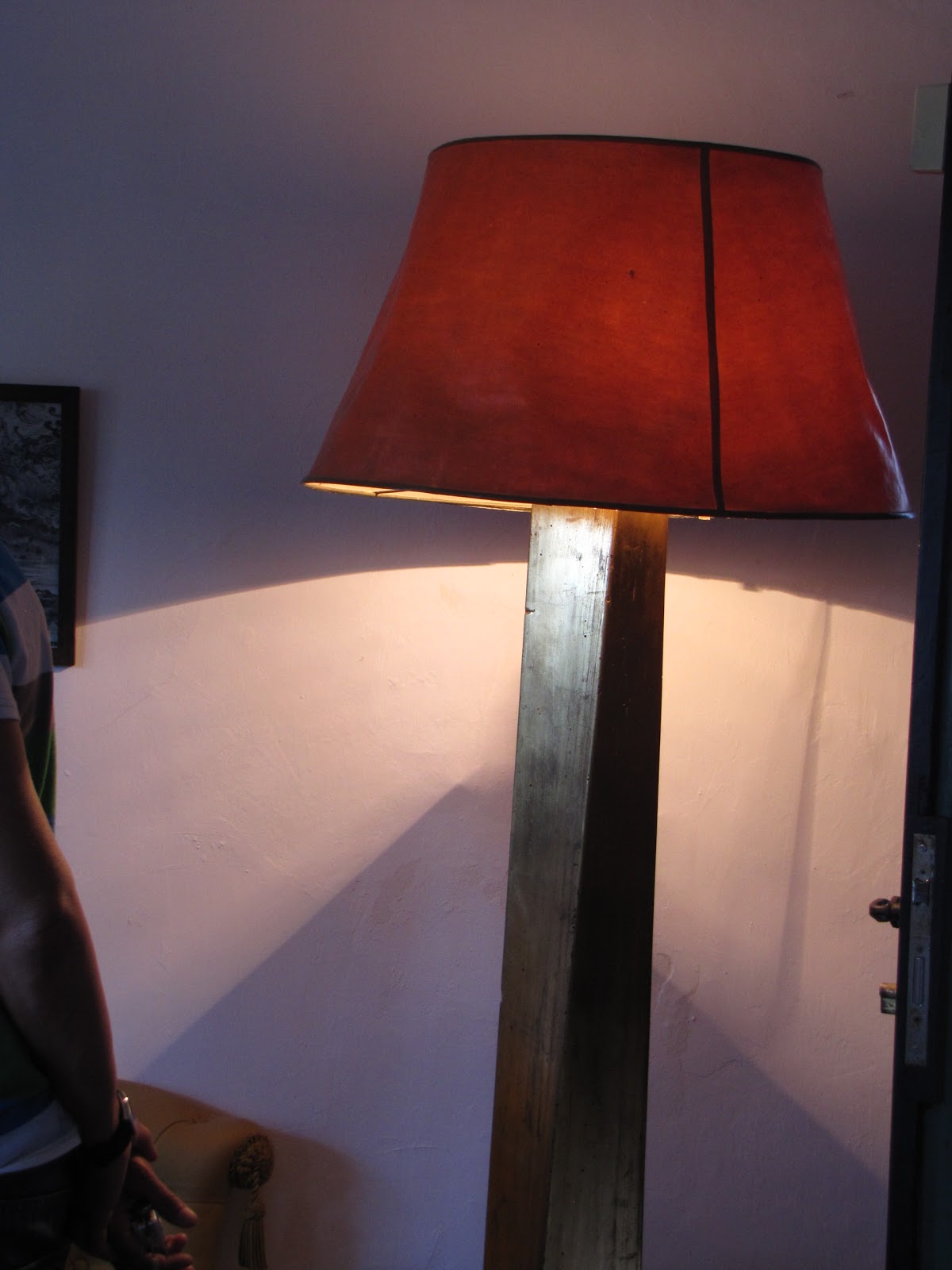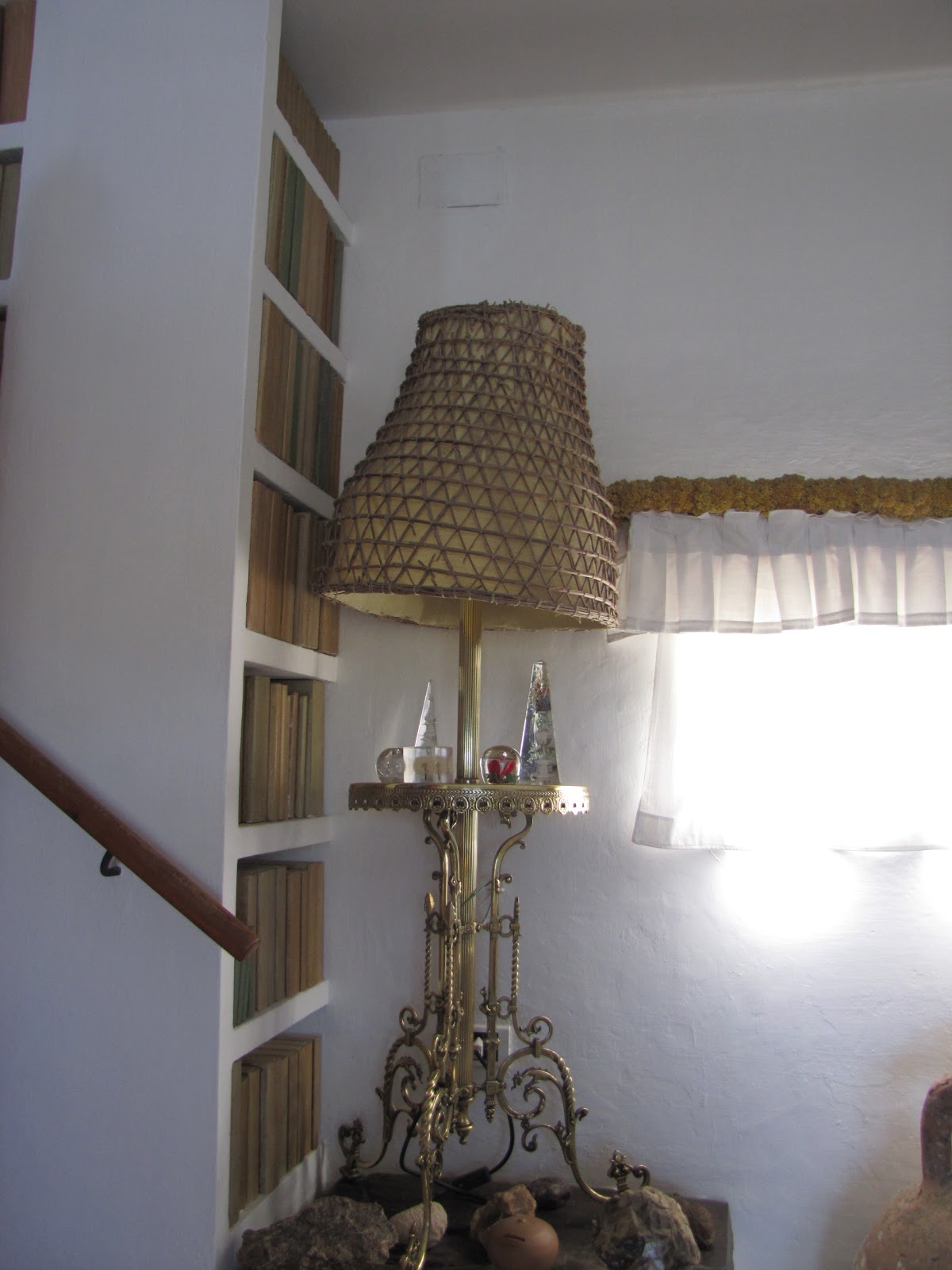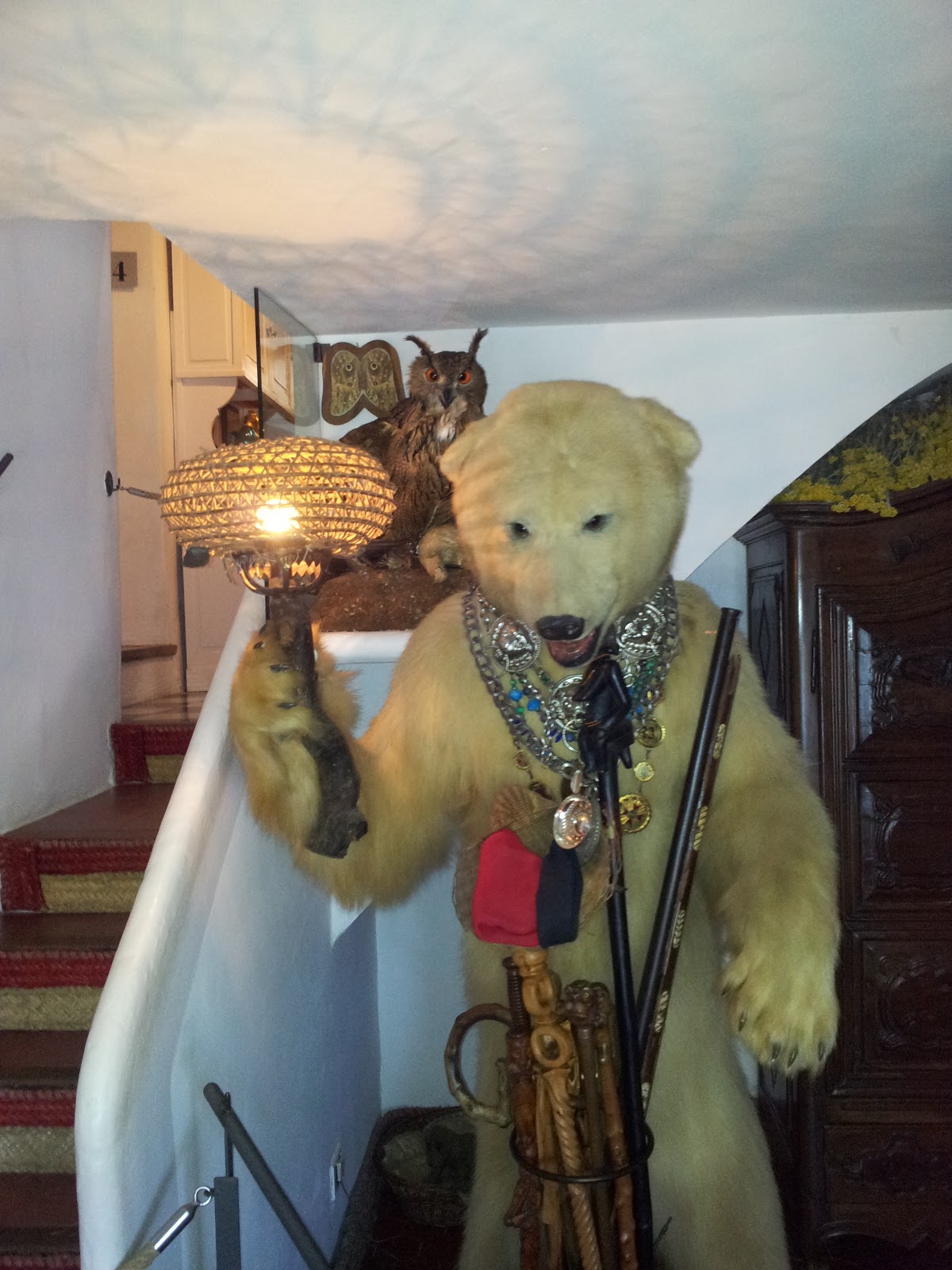 Even taxidermy as lighting !   The bear was a present from Edward James - of West Dean House, Chichester.  Spot the ever-watching OWLs!