Classical Georgian newbuild with a contemporary twist
Our client is a renowned botanical illustrator and approached us to design a lighting scheme for a classical new build, on a spectacular hillside site with far reaching views.  The beauty of the architect's design was that what appeared at first to be a Georgian flint house opened out into a very contemporary space with vast walls of glass to exploit the countryside beyond.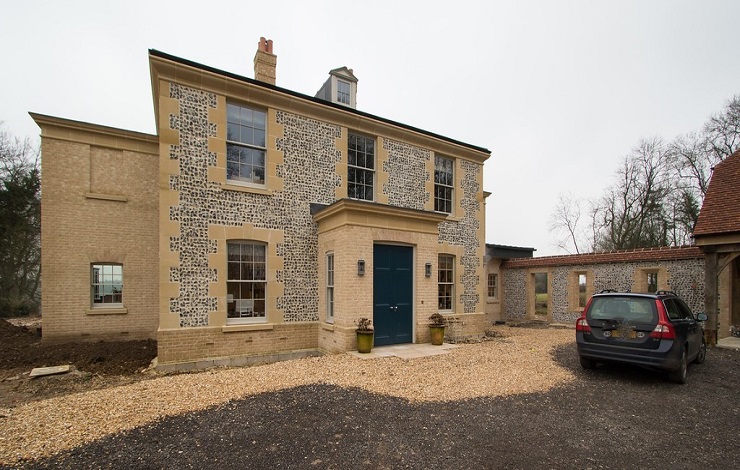 Photo : The Georgian House nears completion.
An important part of our client's brief to us was to light her large collection of art.  The interiors & furnishings were going to be traditional and our client wanted the lighting to be discreet and yet bright.
The architect had designed a low energy, highly insulated house and during the project we worked closely with the architectural team to meet the strict demands this entailed.   The scheme we produced has low energy consumption with high lux levels.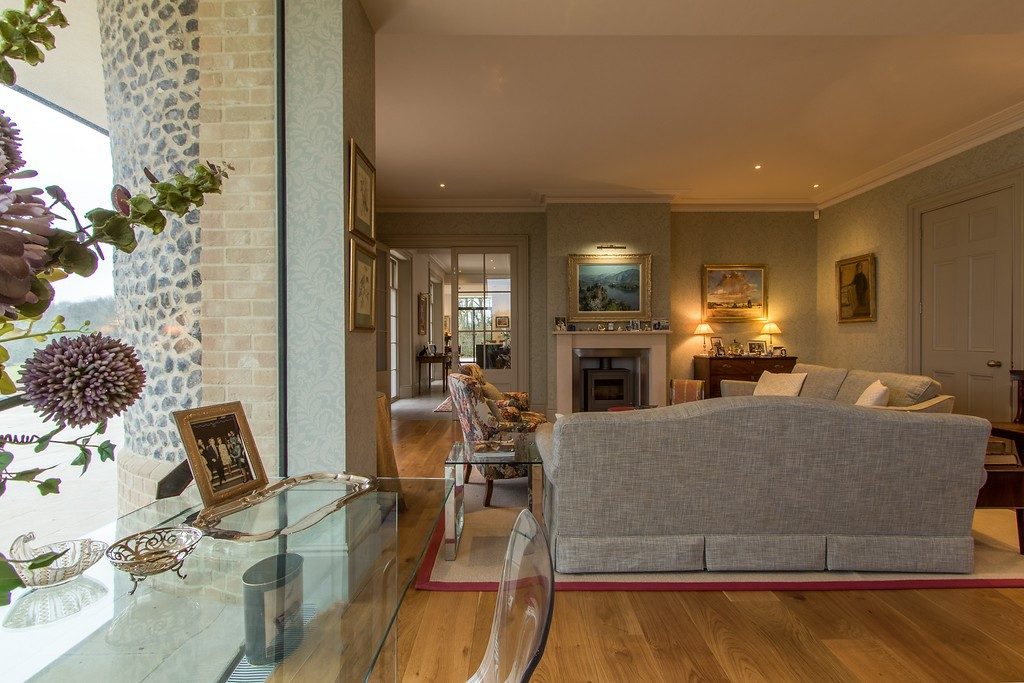 A combination of picture lights & bespoke downlights in a variety of beam angles wash the art with soft light.  A major part of the ground floor is open plan and the lighting helps to delineate the various spaces by achieving different light levels and moods.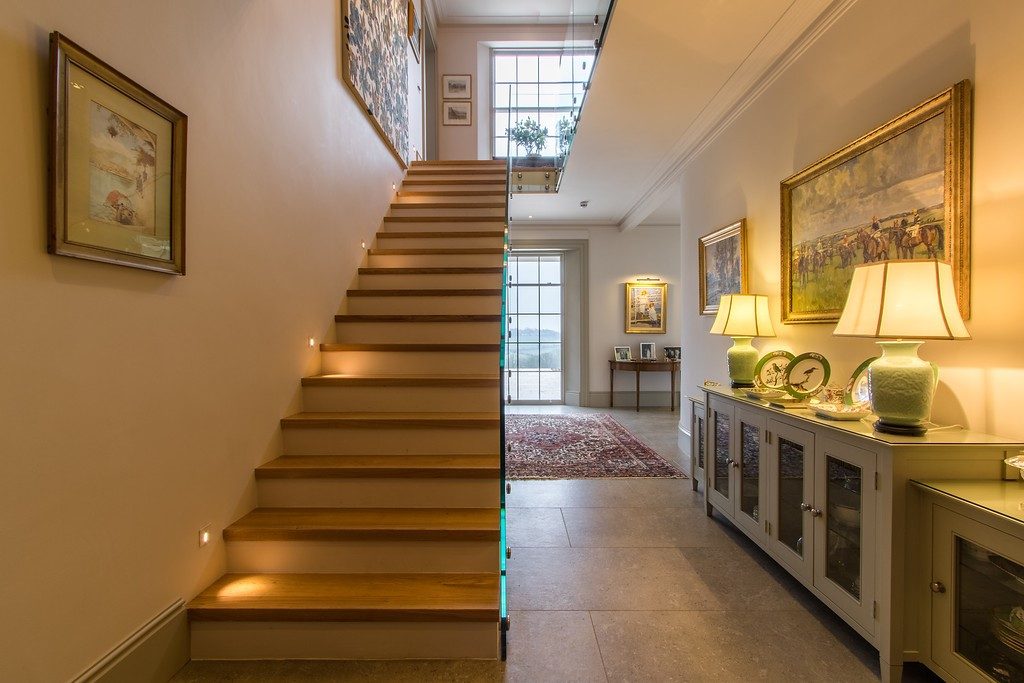 Lighting the stairs with small LED steplights emphasises the contemporary design of glass banister within what is otherwise a classical interior.  Beyond the staircase a brightly lit painting draws the eye to the large windows and view beyond.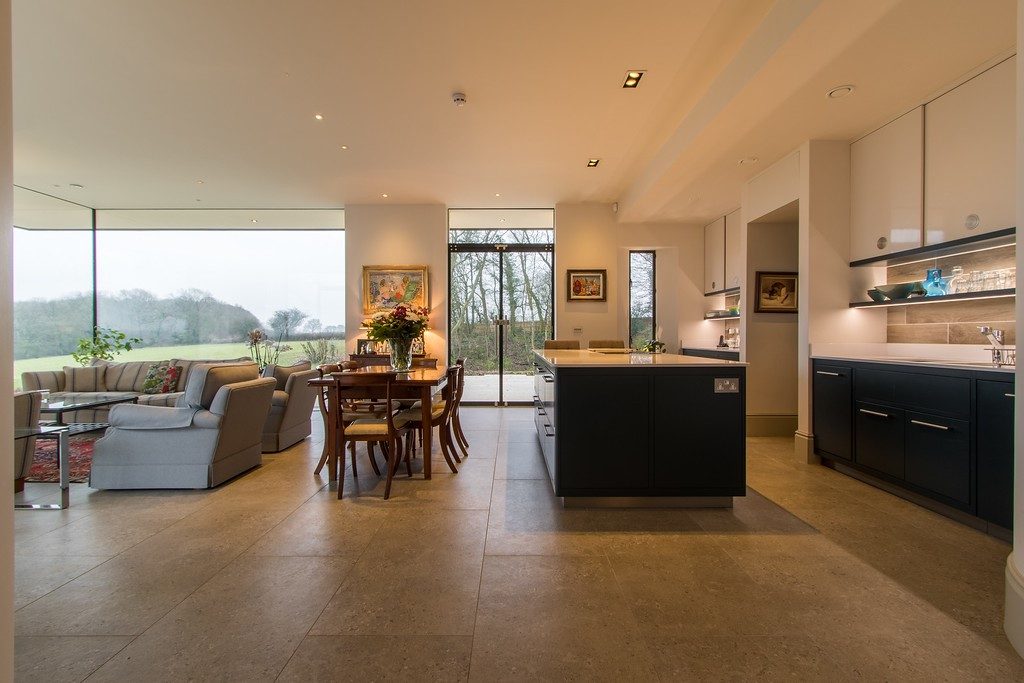 The contemporary kitchen & island are lit with warm coloured LED strip as a balance to the walls of glass opposite.  LED down lights over the island have special louvres so that they disappear into the ceiling - while giving off excellent working light onto the work surface without causing reflections.   Bespoke interior downlights are installed to reduce glare both inside and within the glass windows.  Garden lighting draws the eye beyond the windows to eliminate the mirror effect at night.
Our client was delighted with the end result "The lighting design is really fantastic and we are so pleased with the outcome, at night the lighting looks amazing and enhances all the architectural features."