A country Barn – controlled lighting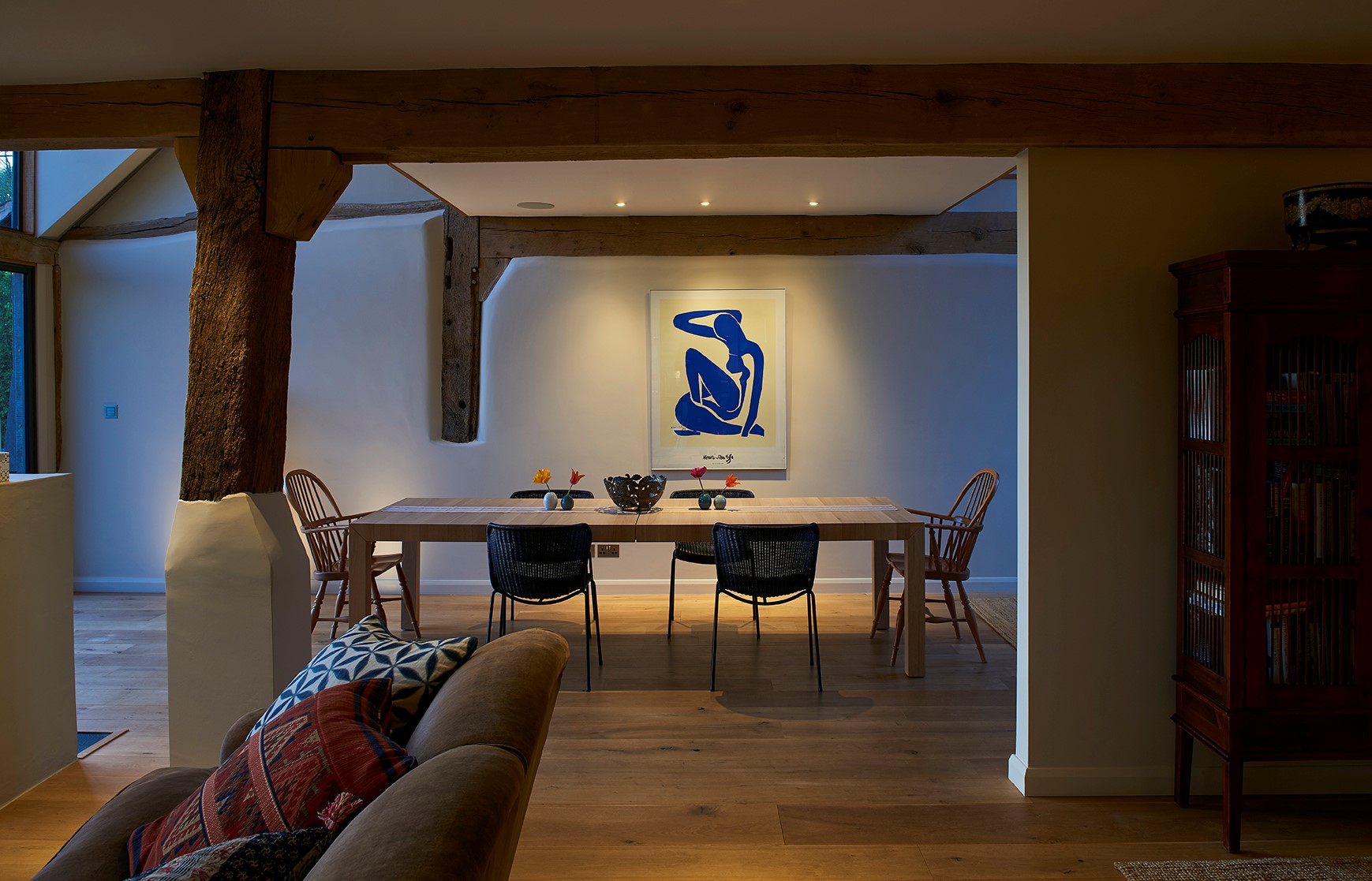 Over the last 12 years we have established an expertise in designing lighting schemes for barns, built up over many years of working in the Hampshire countryside.
This is one of our favourites.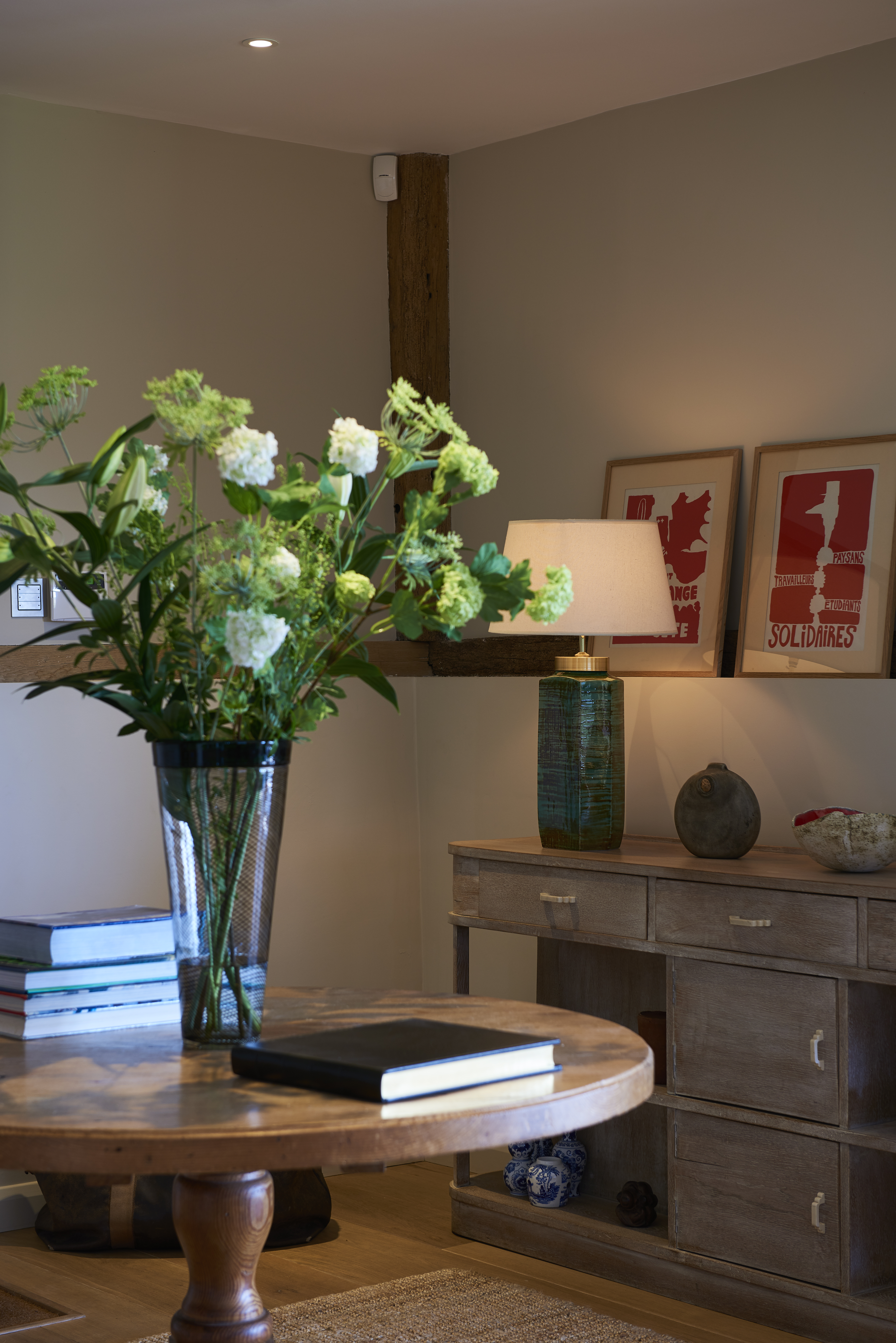 As is typical in barns the ground floor is open plan with a double height central portion, stairwell and bridge landing.
Lighting control was vital so that our clients benefit from mood lighting in all the open plan areas, and throughout the house.  We specified a KNX system operated via simple wall plates and also on the ipad.  The system also controls the blinds - essential for shading the double height glass windows in mid summer.
"In an open plan space mood lighting is more important than ever.  A lighting control system enables a large number of circuits & rooms to be operated on a small plate, rather than large plates of dimmer switches." explains Sally Stephenson, lighting designer on the project "We designed pre-set lighting scenes so that our clients could have different light levels in the kitchen, living and dining space - all at the touch of a button."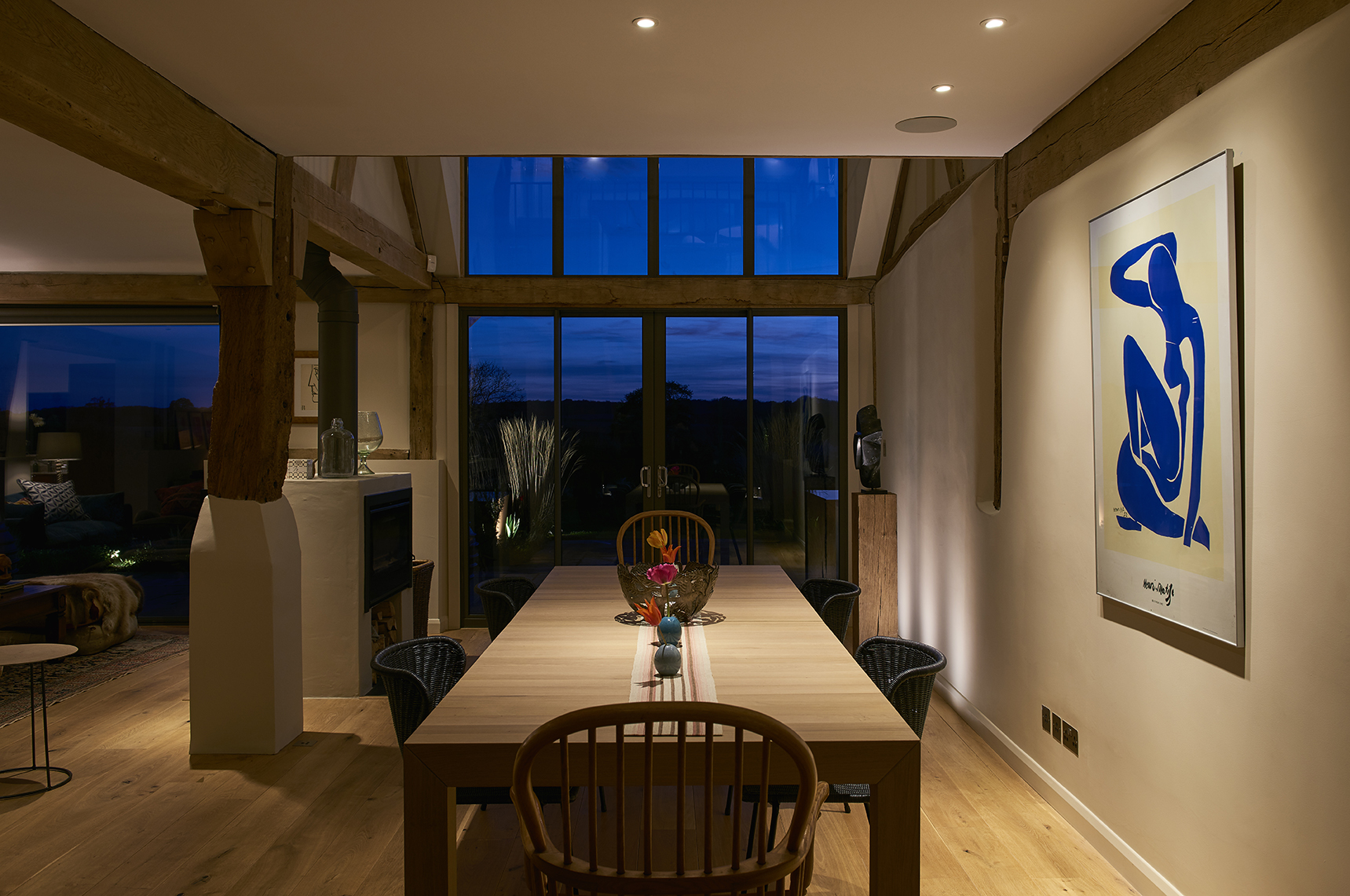 The lighting design enhanced the art and uplit the double height spaces.
The barn also contained a few smaller self contained rooms which required a different lighting approach.  The step ceiling in this room was lit by uplights bouncing the light back off the white ceiling and bringing soft diffuse light into the darkly painted room.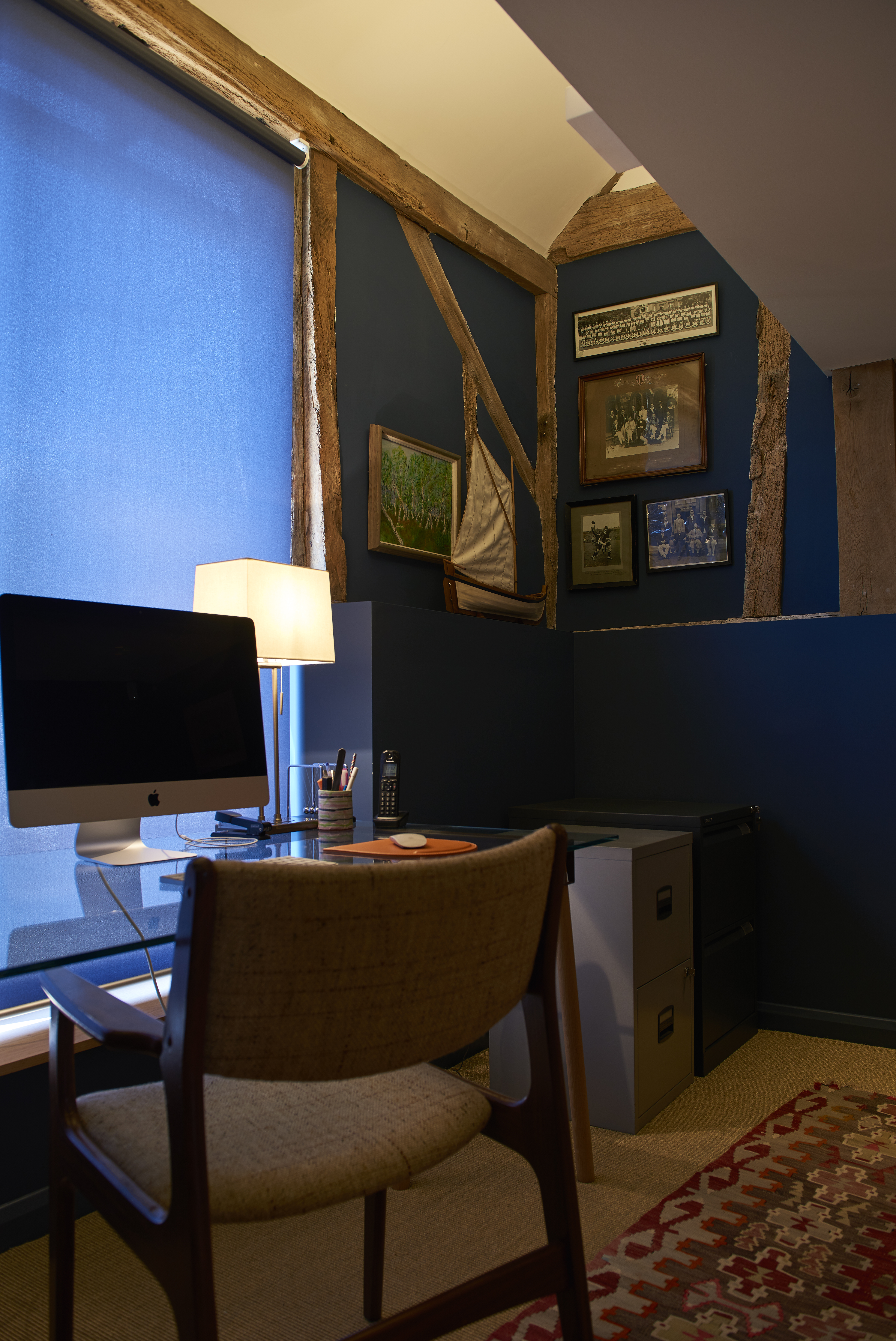 Cosy corners were lit with well chosen lamps to create pools of light.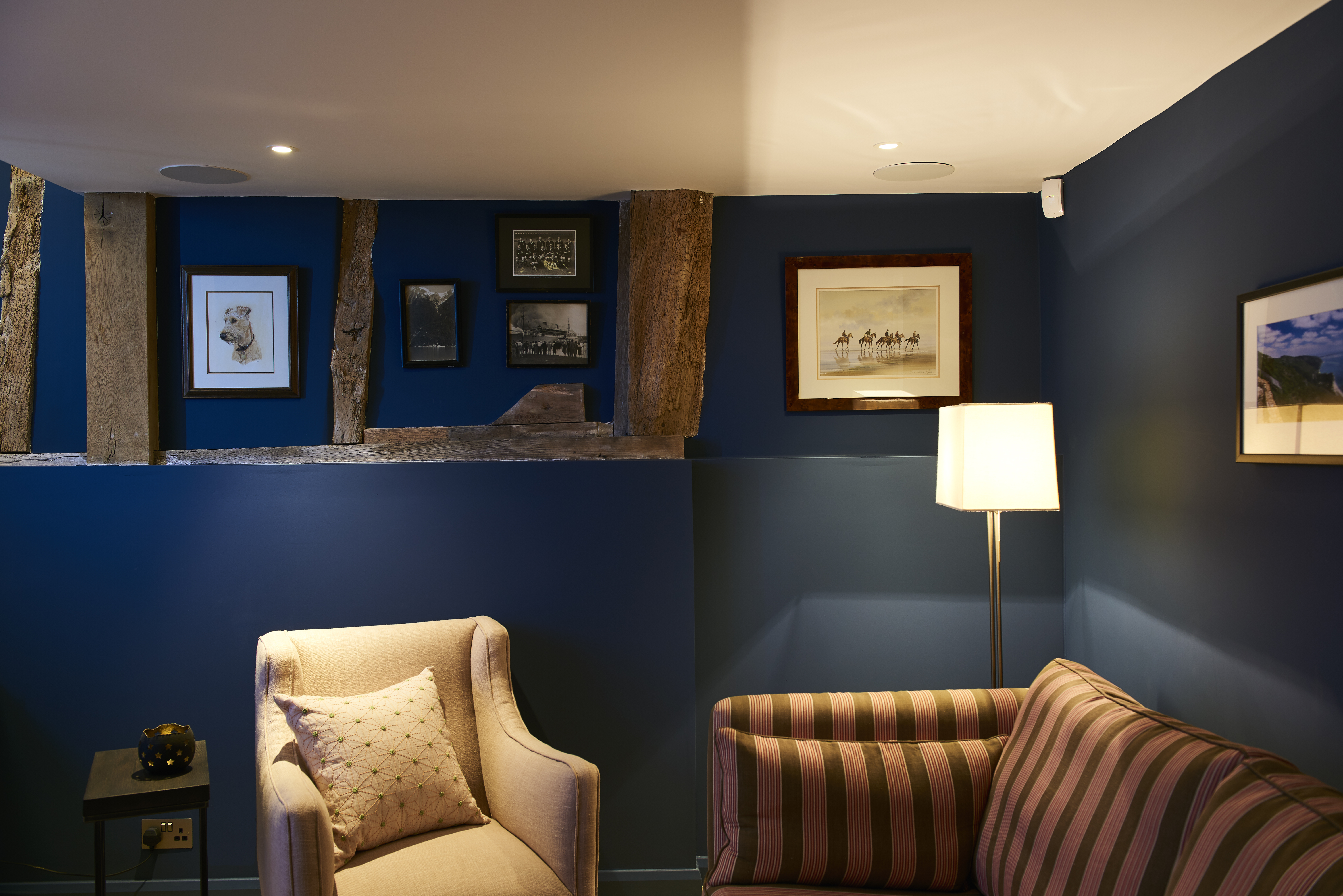 Our client used strong colours throughout which worked beautifully with the oak beams lending a contemporary feel to the spaces.  Perfect vintage orange metal pendants offset the vibrant colour of the kitchen island.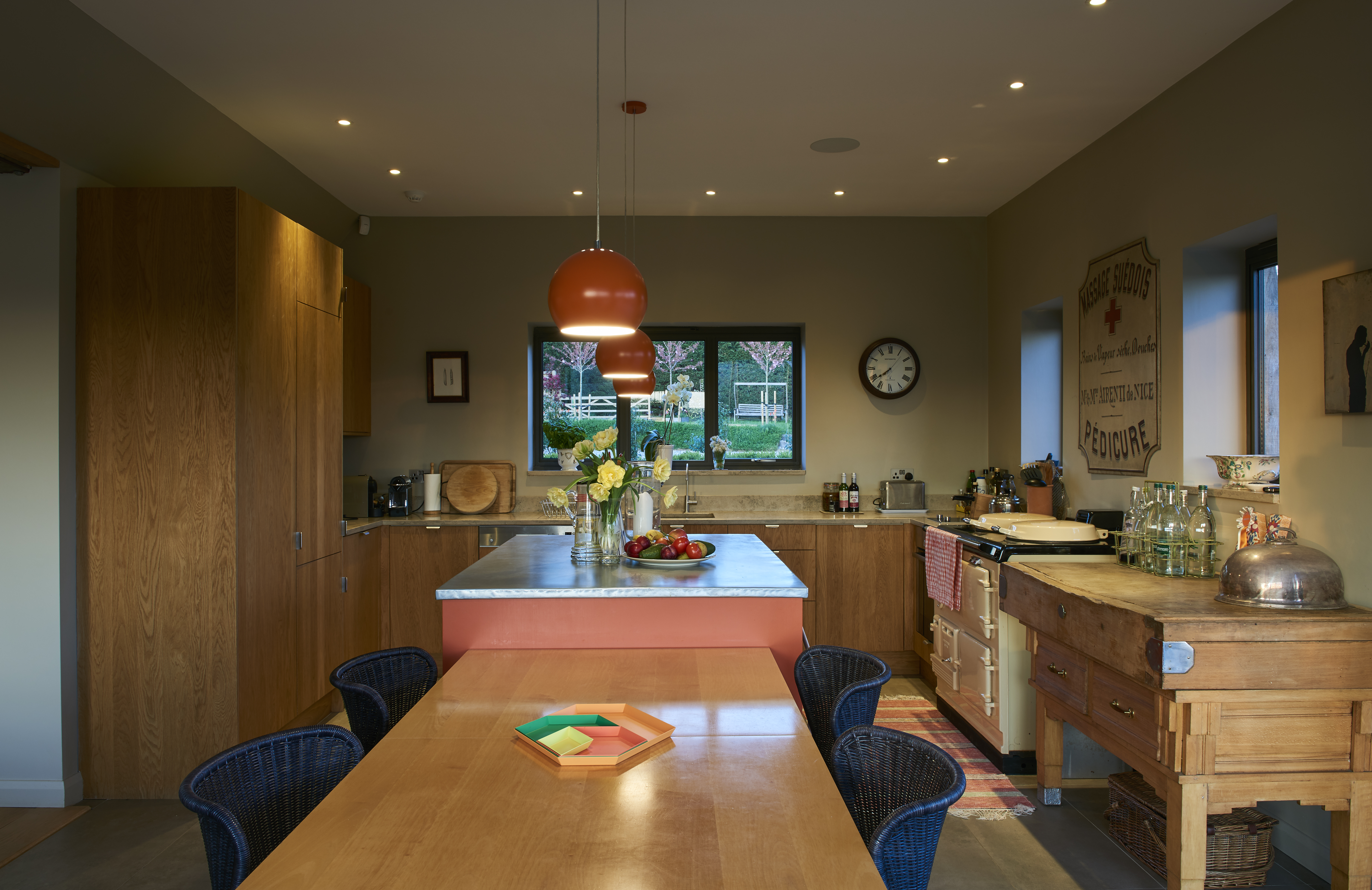 If you'd like any advise on lighting barns please get in touch - info@owl-lighting.co.uk  T. 01962 738689.