Metals & Minis – trends for 2018
Every two years the lighting industry gets together in Frankfurt for the world's largest lighting exhibition - 'Light+Building'.
More than 2,700 exhibitors present their world firsts at Light + Building in the Frankfurt Exhibition Centre.  Over 220,000 visitors in 5 days, including architects, interior architects, designers, planners and engineers.  The event showcases solutions for reducing the energy consumption of buildings, at the same time as raising the levels of comfort within them.   It is the world's only trade fair to combine the fields of architecture and technology.
For two days we walked over 30k, through 10 exhibition halls, fuelled by coffee & frequent rests, to discover the key lighting trends for 2018 and beyond.
Metal was everywhere.  The key trend was towards brass, and, to some extent, copper.  The metal was reflected in both the decorative and architectural lighting and it was refreshing change for the more usual stainless steel.
The other major trend was mini architectural lighting.  As LED technology improves, the quality and light output increases and manufacturers are able to produce small fittings of exceptional power.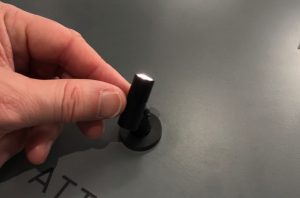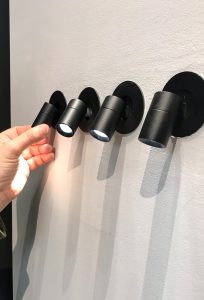 We're looking forward to using some of the incredible lighting we found at Light+Building in our forthcoming lighting design projects.
If you'd like any information on any of the fittings featured here please call us on : 01962 738689 or email : info@owl-lighting.co.uk.