the lights go out all over Britain…
...no literally, but after a great deal of anticipation the light bulb ban is finally here - no more filament lightbulbs and a whole new language to learn when you go shopping.
Architectural lighting has benefitted from major advances in LED lighting technology and we've used LEDs in our lighting designs for a long time.  But if you're not embarking on a lighting design how do you choose the best energy saving bulbs for your decorative lights?
What do you need to look for?  Which are warm coloured?  Which take a long time to warm up to full power?  Which will fit within your lampshade?
The next few posts will give you the essential information you need choose the best bulb for your decorative lighting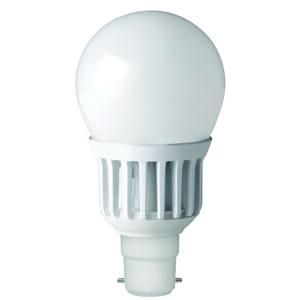 WHAT IS AN LED?
LED = light emitting diode.
Instead of firing up a filament so that it glows - an LED is a small chip. LED's are cool to touch, the heat goes backwards to the base of the fitting. There are lots of different LED downlights & lightbulbs available.
WHAT TO LOOK FOR?
This example is a Megaman LED 8w B22 Dimming Classic 2700k
(available from approved online sellers).
ENERGY SAVING
W = watts
Traditionally you would choose the power of your lightbulb from the watts. Now you must look for LUMENS - a measurement of light power. This one is 8 watts / 420 lumens.

WARM COLOUR
K = kelvin
The measurement of colour temperature. The lower the number the warmer the light, and most like traditional lightbulb. i.e. 2800k is a comfortable yellowy warm (like a traditional bulb) - 4000k or higher is a cool, white and slightly blue light.
LONGEVITY
h = hours
LEDs last considerably longer than traditional bulbs, and so are more expensive. For instance this one is 50,000 hours / approximately 10 years.
FIXING
E = edison screw B = bayonet
Something that hasn't changed. The base & fixing remain the same.
DIM
Not all the bulbs will dim - so you need to check. If you want a dimmable version you'll need to ensure it states that on the box.
DEGREE
The spread of light - 330 degree is a medium beam.
Don't forget to check the size, that it fits your lampshades ... this one is 123mm high & 60mm wide.
We hope this has been helpful - look out for further blog posts on ; LED downlights, CFL bulbs, design principles - and sign up to our blog for further posts.