Making an Entrance
As we know, first impressions can be brief but instrumental in creating memories and reactions, particularly to a house.
Set the tone by avoiding a bright harshly lit entrance hall for a softer, more welcoming effect. Lighting designer Sally Stephenson gives us her top 5 tips for transforming this often neglected area:
1.  An entrance hall is much more than just a transient junction point in a house.  Consider it as a separate room in its own right with art, wall lights and furniture.  Remember this is where the flow of the house begins.
2.  Does the outside have glass panels? If so, it's worth taking into account the level of light spilling through the door and its colour relative to the outdoor lighting.  Think of the front of the house as a whole.
3.  Create drama: Layer light using circuits so that different atmospheres can be created instantly and use a dimmer for any downlights.  Using uplights or lighting steps creates subtle pockets of light which can change the look of a hall dramatically.
4.  Consider the end view of a hallway if it's a corridor.  It's a great idea to light a picture here or uplight/backlight a sculpture. If not, think about using the lighting to lead the eye through to the next room and consider the level of light change between them.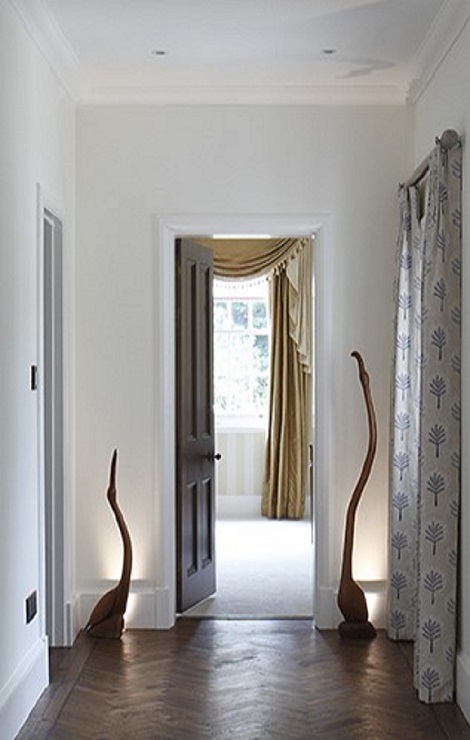 5.  Is the house open plan?  If so, consider using a large statement pendant rather than the traditional lantern to break up the space and differentiate the entrance area from the rest of the room.
We have many more exciting ideas and top tips so please do contact us if you would like to discuss anything further
info@owl-lighting.co.uk
www.owl-lighting.co.uk