Making an Entrance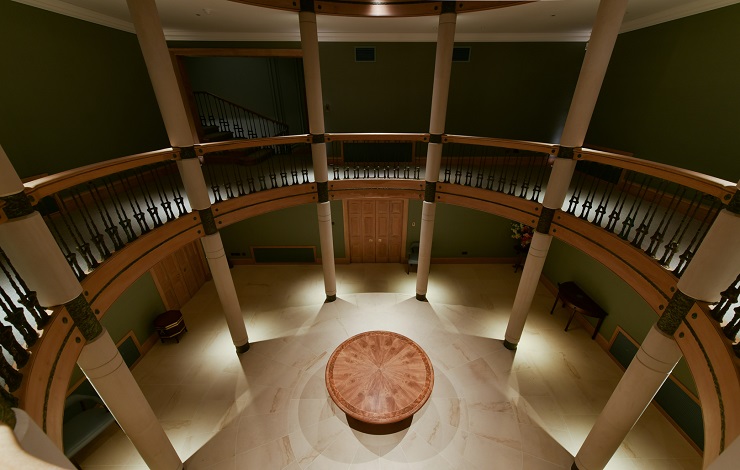 As we begin yet another national lockdown, the first (and hopefully the last) of 2021, we may think that visitors will never be allowed through our front doors ever again.
Let's be optimistic though and prepare for the days when we can warmly welcome friends and neighbours to our homes.
Lighting makes all the difference to both our well-being and to how guests feel, so if you're planning to make some changes to your home here are a few ideas to consider ....
Start with the front of the house.  A well lit path & front door is a sure sign that you're happy to see visitors and that warm welcome should continue into the entrance hall.
Take your cue from the architecture and interior design of the house.
The lighting should be warm and well lit.  You may want it to be bright but be careful as too much overhead light will be uncomfortable and your visitors will feel like they are in the spotlight.
As you do not need to light for any specific tasks a hallway is a great space to be creative - highlight the features and architecture of the house, and give a hint to the rooms beyond.
Guide your visitor into the house with the lighting.  The photo below demonstrates how to create interest in the hall and directs the eye where to look – table lamps opposite the staircase frame a painting and create a linger point, and the prominently lit painting on the end wall draws the visitors towards the main entertaining spaces.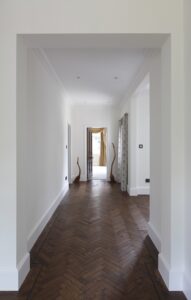 These two photos demonstrate the effect of lighting a hallway.  The hallway is clean and bare and only the open door directs the visitor.  Lighting up the features creates interest in the otherwise simple hall.
If you cannot start from scratch then consider simple, well-chosen table lamps, pendants and wall lights to frame features.
Tips :
 Provide front door lighting to wash the interior with light
Avoid overhead bright lighting
Take your cue from the archtecture
Create focus with a lit painting or feature
Draw the visitor into the space with lighting beyond the entrance hall
A hallway is a great space to be creative with  light,
Thank  you to the clients who allowed us to photograph their houses, and to the photographers :
Tom Scott, Jonathan Gooch, The Bullington Partnership