Lighting a London Pied A Terre
Lighting design & build projects can often take considerable time - anything from 6 months to a year or so. Our 'before' photographs can be bare brick and a sea of muddy foundations.  At other times we turn around a design very quickly.   This is one of those.
Our client had recently purchased a small apartment in Notting Hill and didn't want to engage in major electrical works.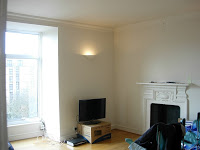 Having worked with our client on two previous country homes, they knew they could rely on us to create a simple & effective lighting scheme that suited the layout of the flat, and the way they lived within it.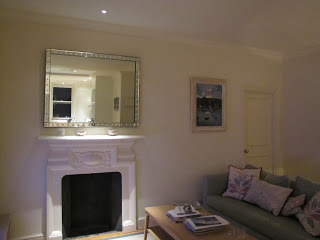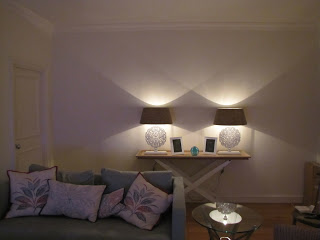 The Living Room & Kitchen share the same space so we created a specific lighting design that allowed the kitchen to be light, bright & functional (seen in the reflection of the mirror) - while, at the same time, the living room could be warm, soft & atmospheric.
A perfect recipe for London living in a small space.