Built for light
Our clients, Mr & Mrs Hews, approached us at the start of their new build project – a contemporary family house on a beautiful plot overlooking open countryside.
"As the project progressed it became clear that the lighting should do justice to, and indeed enhance the final result." Mrs Hews
The house was built to maximise the daylight and frame the views to the space beyond. It is almost entirely open plan on the ground floor with interesting slots and slanted ceilings and interesting angles to the floor above.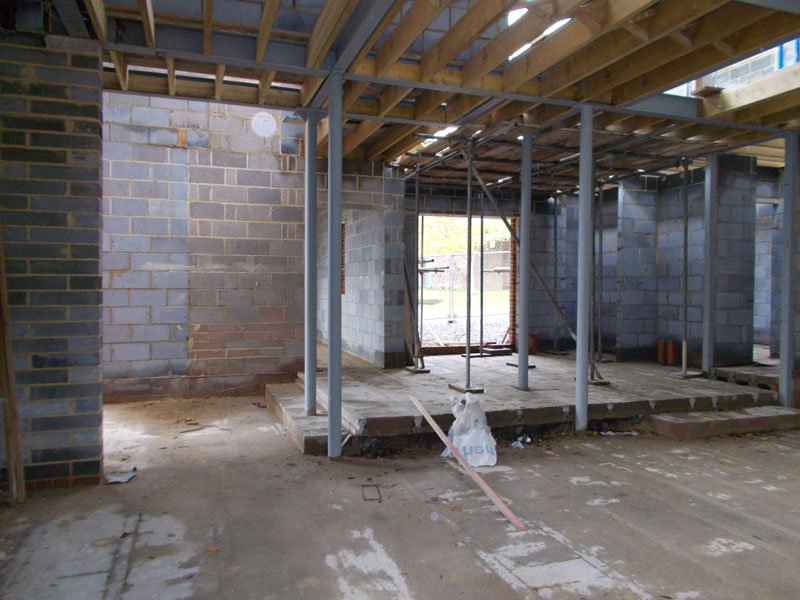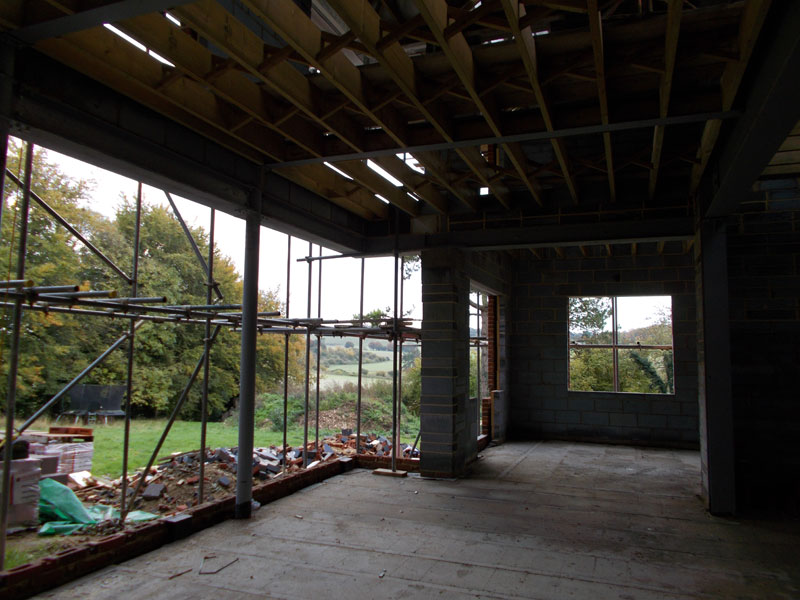 At a briefing meeting we discussed with our clients ; how they might live in the space, how each area would be used at different times of the day & evening, as well as practical decisions, such as where the light switches would go .
"Sally was approachable; a good listener, and took time to understand the requirements in each space . She took our draft design & refined it, adding flexibility, interest and depth to each space.   Sally's involvement took a weight off our minds".
With few internal walls the lighting had to work to differentiate the various areas.   We designed the scheme around zones of lighting; different moods and atmospheres all within one space.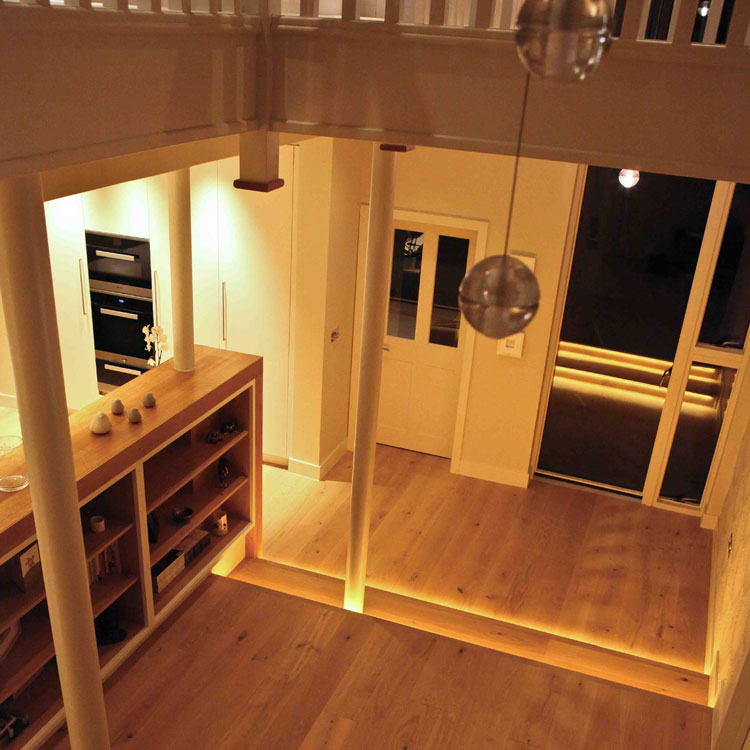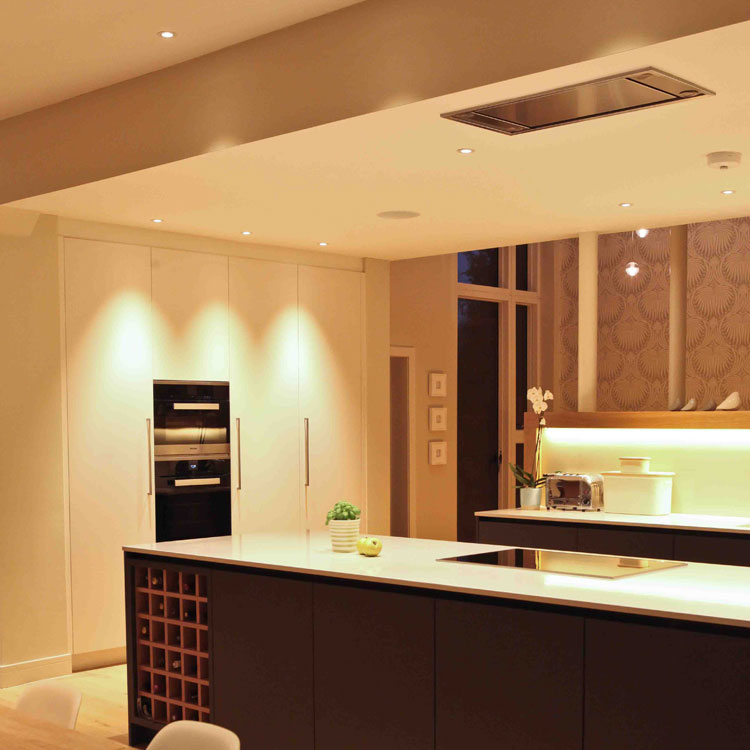 We carefully planned the layout , using architectural downlights with varying beam angles & power, linear light to delineate the spaces & uplighting to emphasise features.   We recommended & sourced decorative lighting to complement the architectural scheme.
We wanted the lighting to emphasise the architectural reveal, highlight the features and direct the gaze to the views beyond the large picture windows.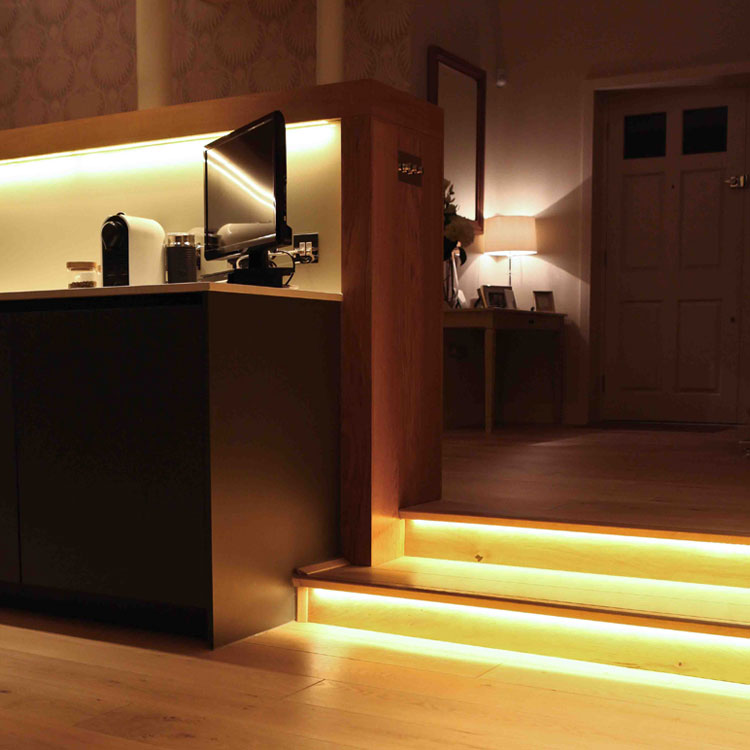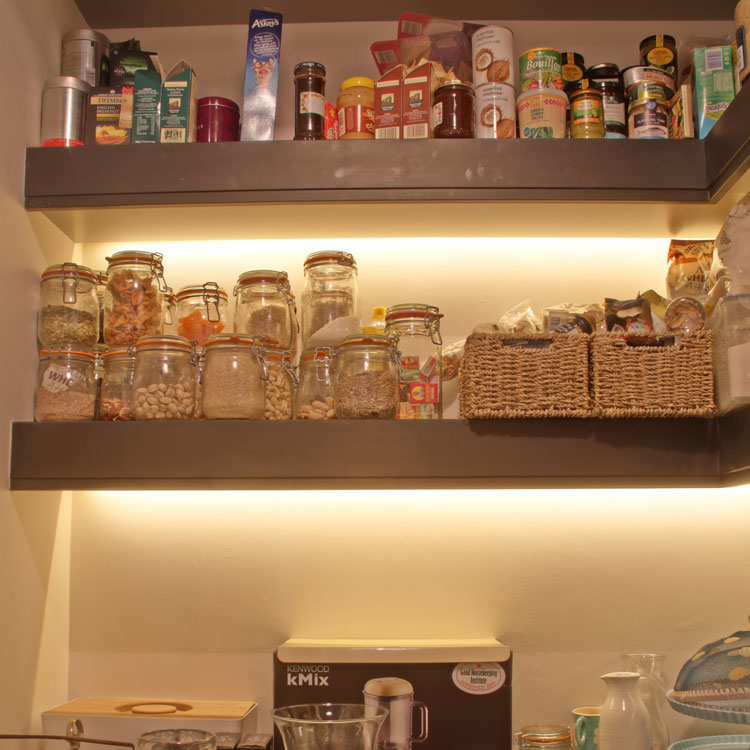 Those were our aims but in the end it the success of the design is for the client to decide.
How did our client find the lighting design process and the finished result :
"The results are fabulous – we have the ability to adapt the lighting in each space to suit the occasion – be it brightly lit and functional, or dim & moody for evenings. We love the lights which highlight the architectural details in the house, as they maximise the wow factors of those elements. So a house which was designed to maximise daylight now also looks amazing at night."