A Garden lighting design – from start to finish
What is the process involved in garden lighting design and how do we work with Garden Designers?
Garden lighting is a great way to extend your garden's enjoyment throughout the year, particularly in the countryside where care must be taken to retain the dark skies whilst lighting up paths and features. This Hampshire garden is in deep countryside and we were approached by the garden designer Janet Bligh to work with her.  Her client had a particular brief in that the lighting was to be discreet and subtle but also bright enough to light her way when walk the dogs in the early morning and dark winter evenings. The garden also incorporated several sculptures – some which we would light and some, from David Harber, which already included lighting which needed to blend into our garden lighting scheme. The first step was to meet with Janet to go through her design – before contractors were on site.  Working from plans we plotted and calculated lighting and specifications for client approval.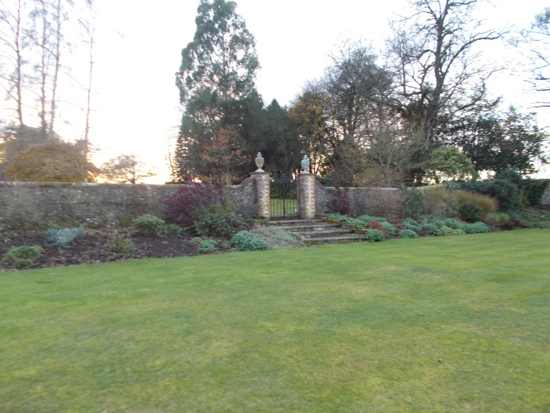 Janet Bligh
"The project was a complete re-design of a large country garden which required a subtle lighting scheme given its location.  A large open area became divided into a number of intimate spaces each with their own character.  Most of these spaces can be seen from the house and adding exterior lighting has meant that they can be viewed and enjoyed at night too. Key features such as focal trees, sculpture and water also needed lighting very carefully.  Whilst I know what sort of lighting effects I want in my designs, I don't know how best to achieve that and Sally was a huge help, designing the whole scheme, specifying how we could illuminate various elements and suggesting lighting features that I hadn't thought of – as well as ensuring we built in the capability to add extra lights at a later stage, which we have already done." 
Working with the electricians
When the drawing was approved we met with the electrical contractor to talk them through the cabling and logistics to assess how we could achieve the effects we wanted to. Once the contractors were on site we met with the installation electricians throughout the project as they were cabling first fix and whenever they had queries that needed answering.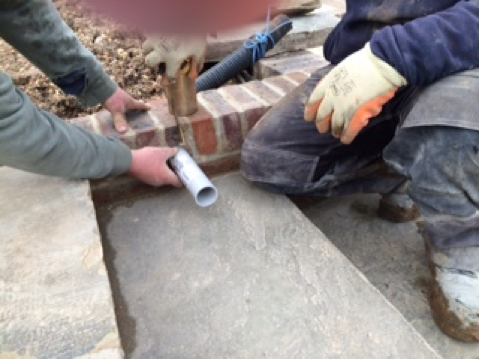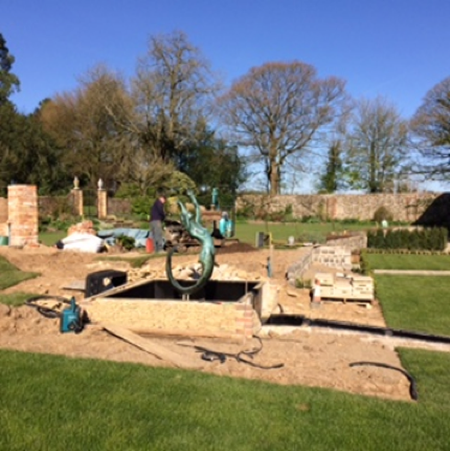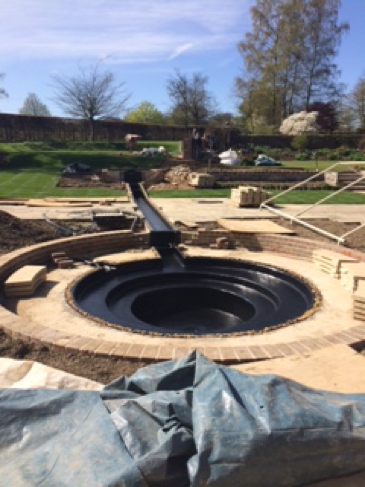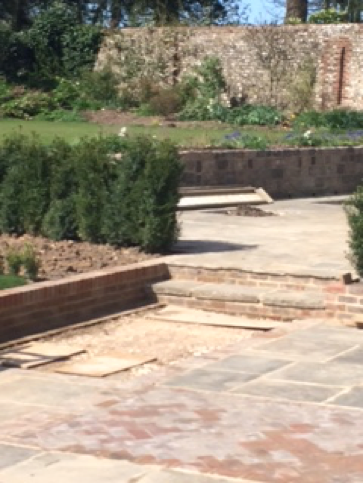 Before final planting stage we supplied all the lighting to site ensuring that the contractors confident about the final positions and where the lights were to be directed.
Finally we visit again to see the finished results in the dark - we make small tweaks – and then it's ready for the client.
The last word goes to the garden designer Janet Bligh;  "My clients and I were delighted with her input and the resulting scheme which adds another dimensions to the garden, all year round.  I would also choose to work with a lighting designer on my garden design projects if I can, it's definitely a worthwhile investment.