Art Gallery lighting
In 2019 we worked with one of our favourite clients in creating a bespoke lighting design for her new Art Gallery premises.
Josie Eastwood has been involved in the art world for over 20 years. Her art gallery holds four exhibitions each year showcasing works by both established and emerging contemporary painters, sculptors and ceramicists.
The gallery has built up a loyal following that grows year by year and Josie's art advisory services are frequently sought by private collectors.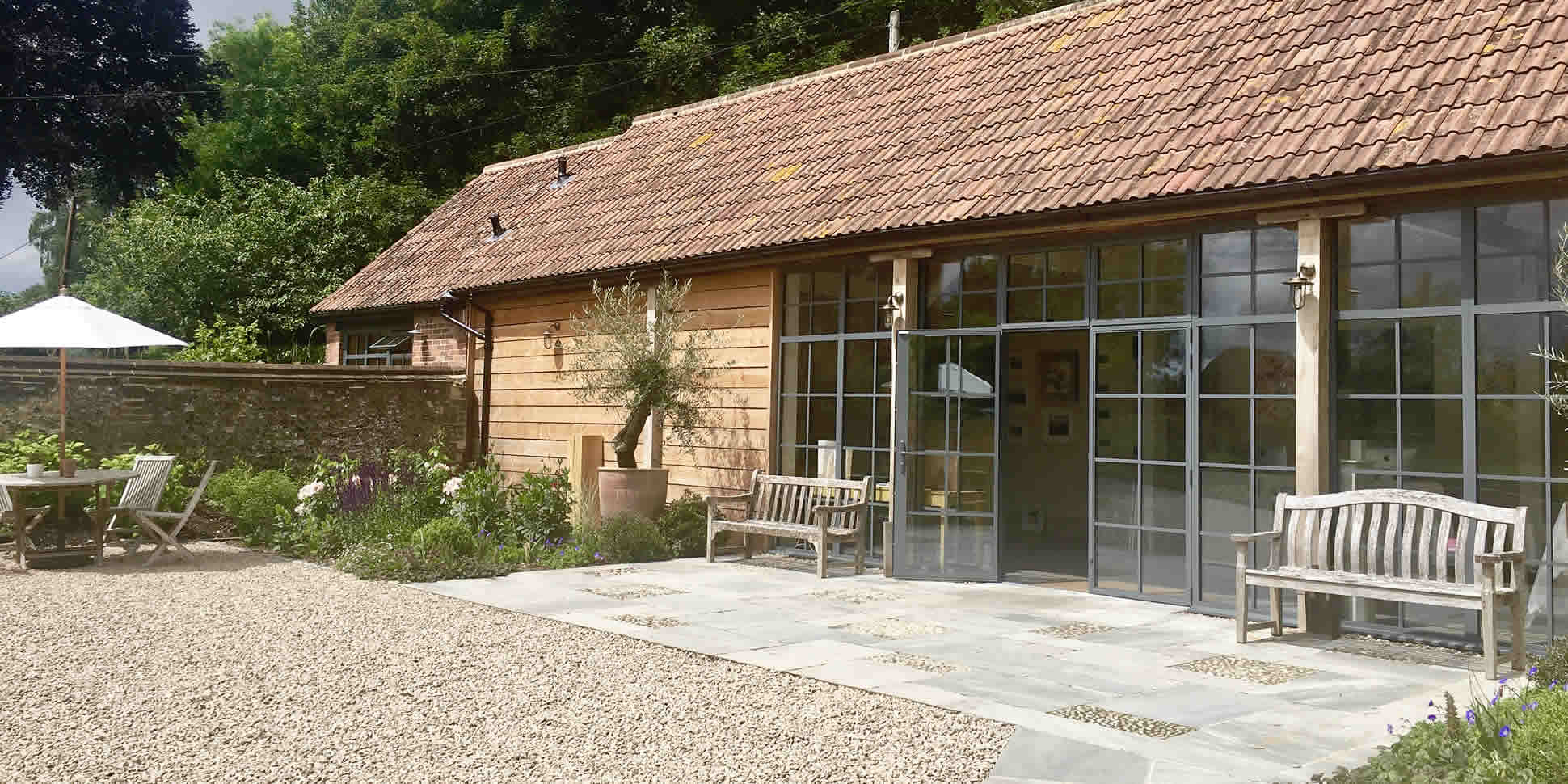 We had worked with Josie in re-lighting her previous gallery spaces and when she decided to develop a derelict cart barn into a brand new contemporary art gallery she asked us too design the lighting scheme.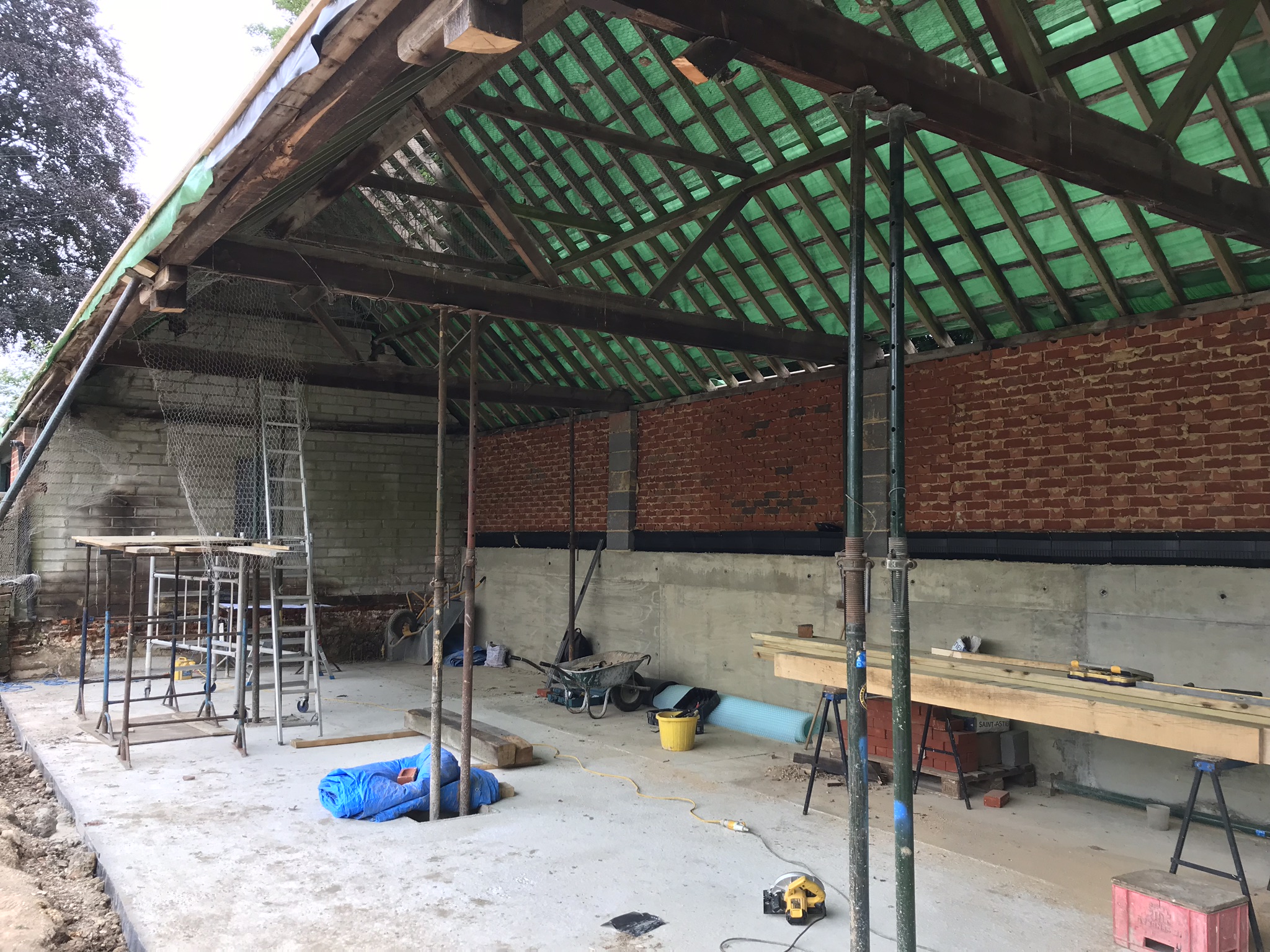 The design involved some unique requirements.  The lighting design needed to be flexible so that the space could be used to both display art and hold private views.  The art would change regularly, both type & positions, and so the lighting needed to change accordingly to work for a very small sculpture or a whole wall of paintings.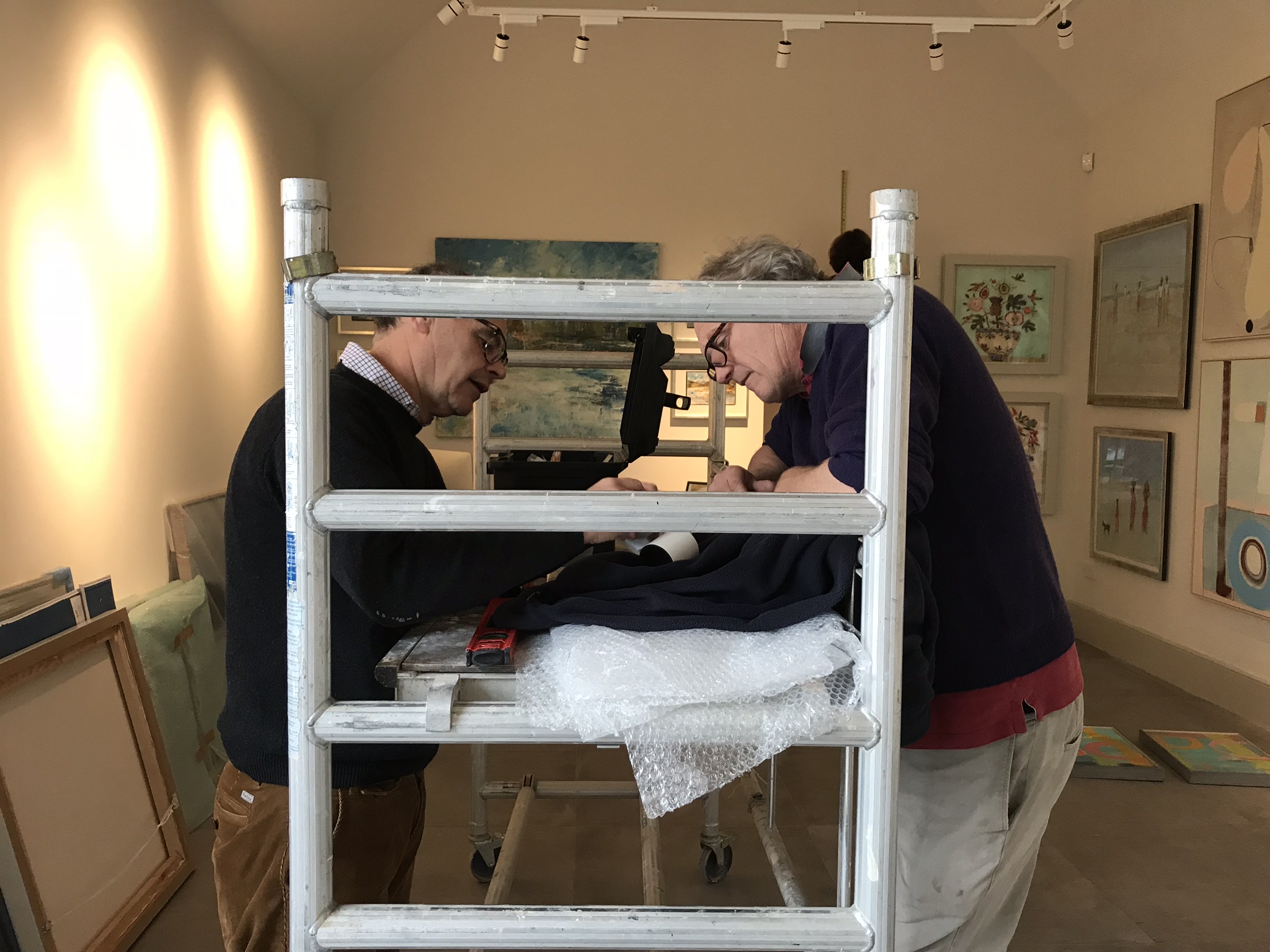 Once we began testing with artwork, both on and off site, we had several challenges to overcome.  Where could we mount the lighting to light the art from an optimum distance?  How do we tackle flare off oil paintings?  With art mounted on all four walls how do we avoid glare catching a viewers eye as they walk around the space?
The barn has a large wall of floor to ceiling windows so daylight management was also an issue.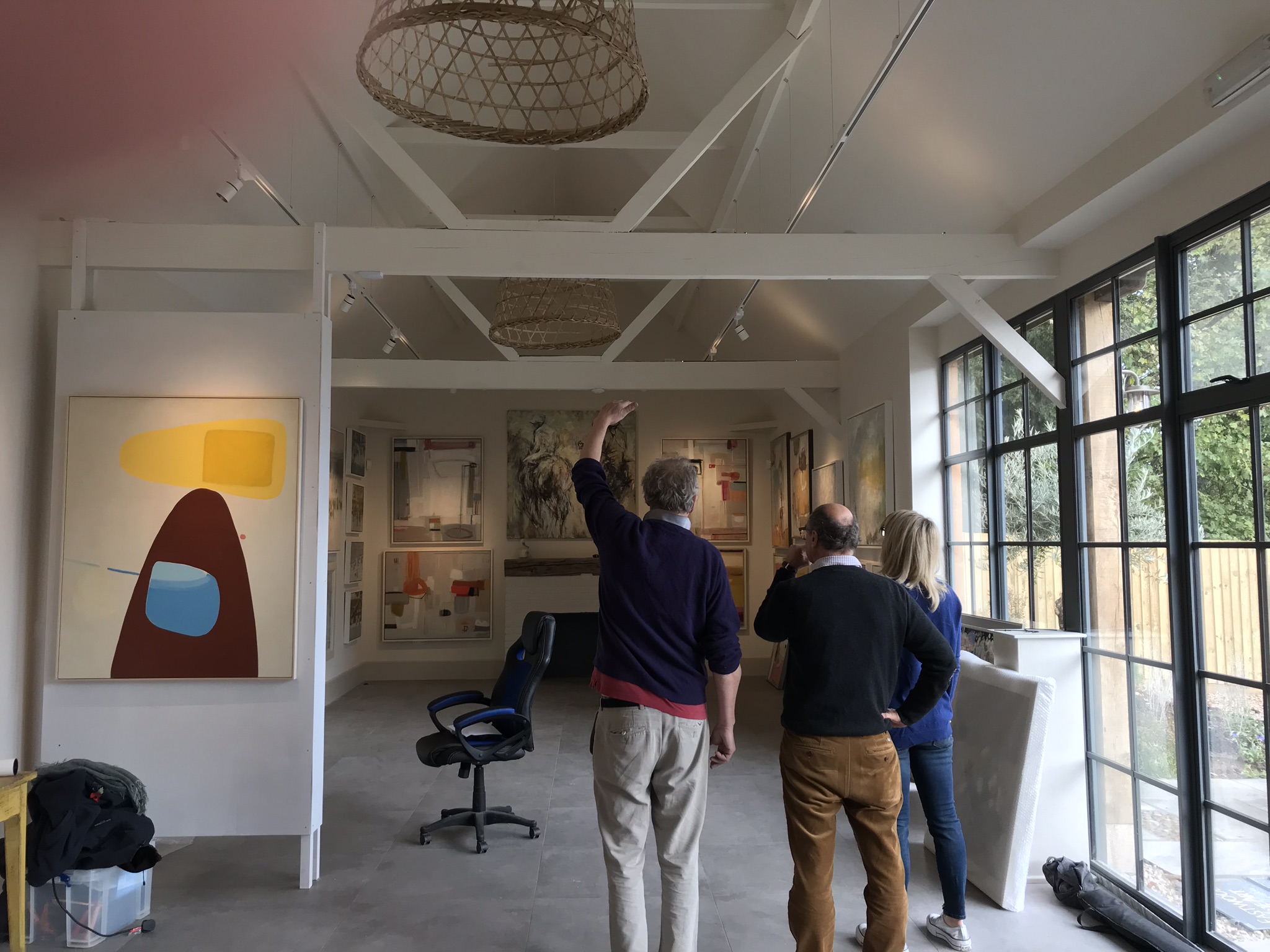 With so much natural daylight the quality of light changes with the time of day.  We needed to assess the best colour temperature and colour rendering to work with art at night but also with blue daylight during the day.  After testing we selected 3000k 98 CRI.
Next was power, the barn is large so how to make a a painting pop from 8 metres away while not overpowering the adjacent artwork.
Beam angle – we specified a selection of beam angles and filters that could be easily changed by the gallery staff to suit the different types of art of each exhibition.  Special filters were provided to reduce glare from oil paintings.
Dimming circuits – this needed to be easily operated and flexible so a 3 track system allowed gallery staff to move spotlights onto different circuits whether setting up for an exhibition, a private view party or a client dinner.
On this project we tested a lot of different manufacturers and after several months of testing we finally selected a variety of high grade art spotlights from TM Lighting.  TM specialist lighting is used in galleries around the world.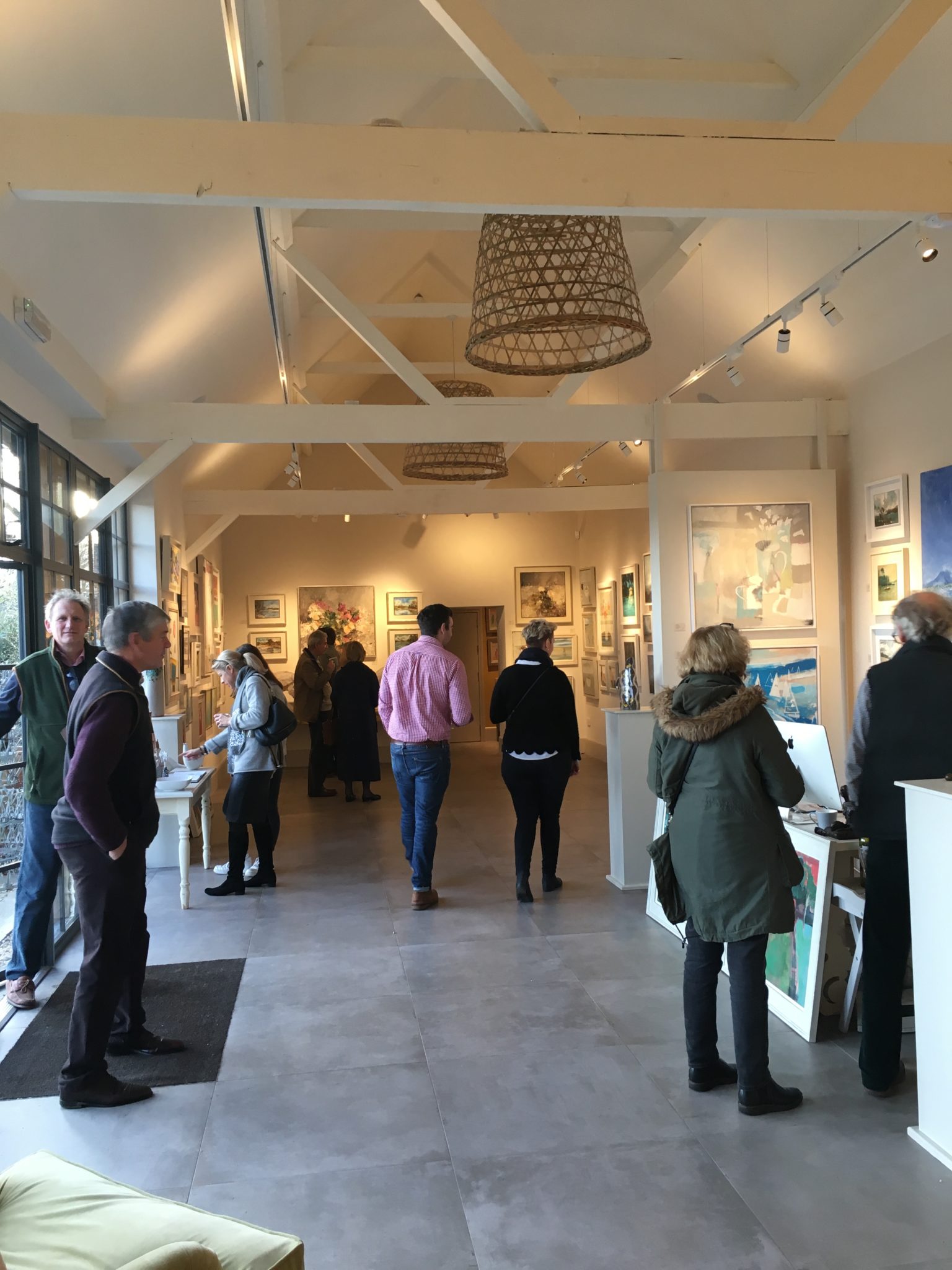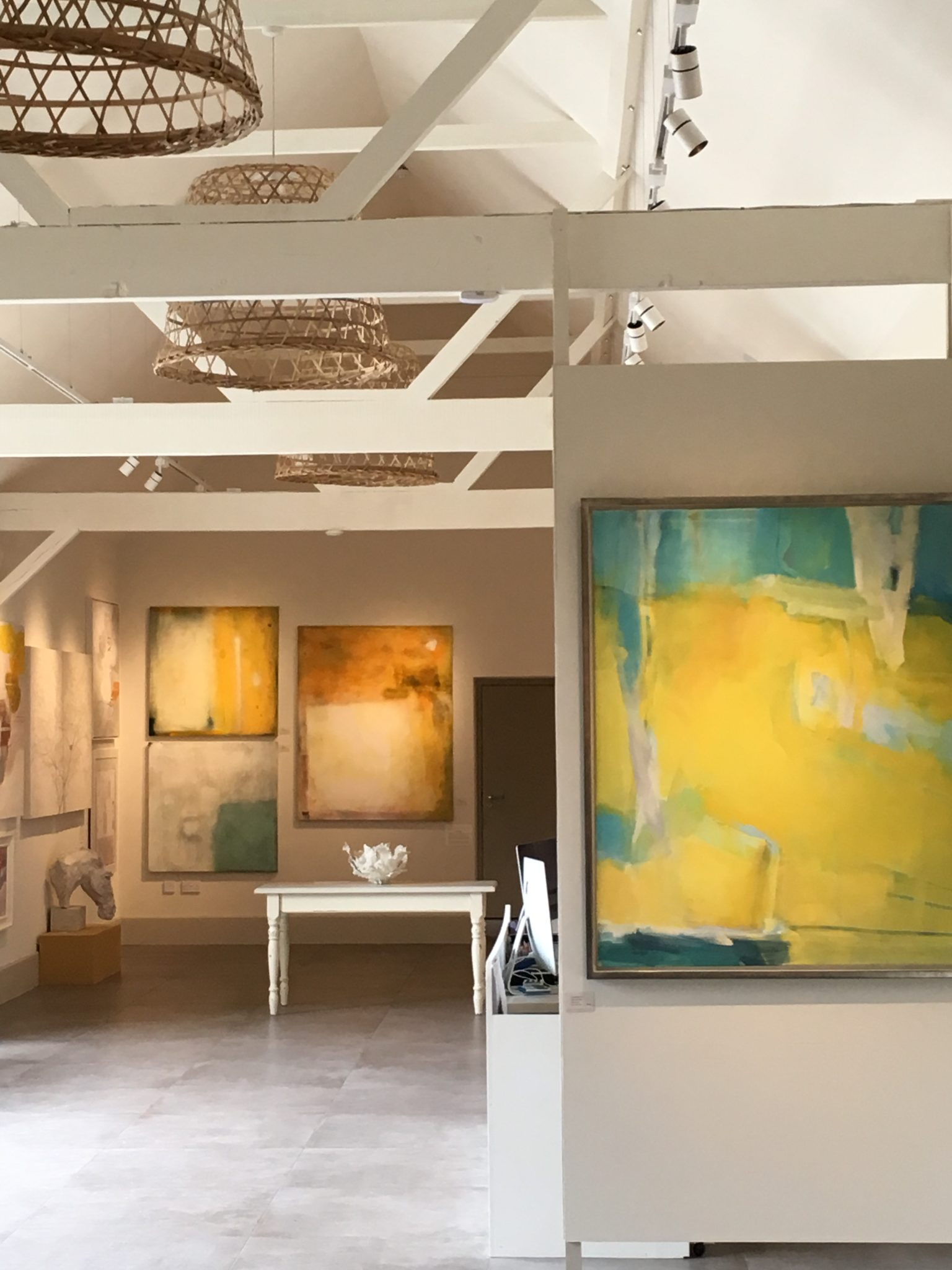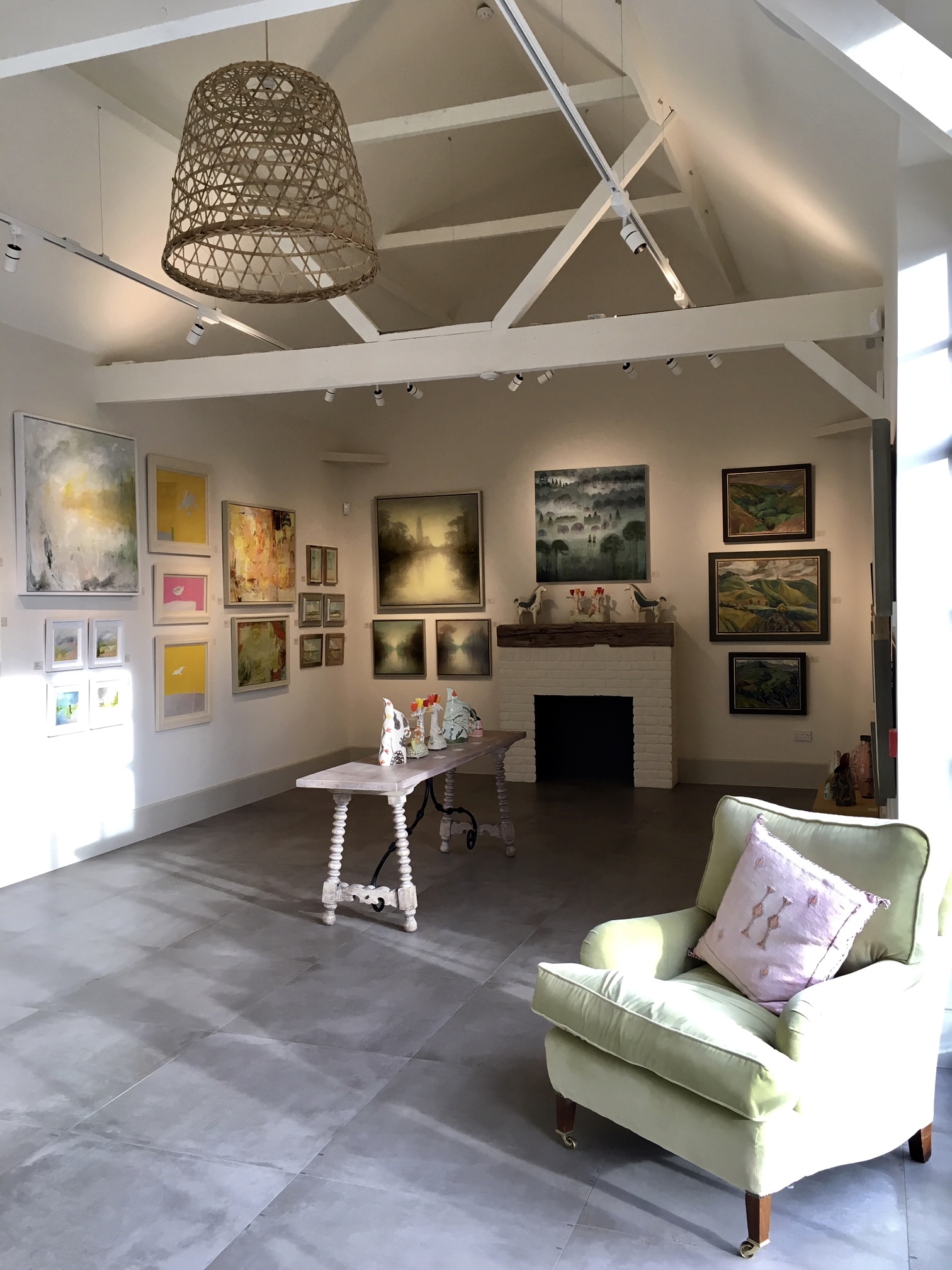 The proof that all this hard work paid off was not only that Josie and her team were happy, and continue to find the system easy to use, but that the artists themselves notice the difference and are delighted that their art is shown to it's very best.
A Josie Eastwood wrote to us the very first evening "We are in the gallery, admiring your lighting and how brilliantly done it is.  You have managed to do exactly what I hoped for, light the paintings and not the building!  And also to light them in the right way, it makes such a difference.  THANK YOU.  Going to the experts has paid off!   WE ARE THRILLED"
For details of exhibitions please go to www.josieastwood.com.