5 ways to light with Downlights
The third in our series - FIVE WAYS TO LIGHT ...with Downlights.
Lighting design is part art and part technology.   Every luminaire we select is chosen for a reason - whether for light output, colour temperature, size of fitting, finish, beam angles & filters or dimming protocol.   One of the tools lighting designers consistently use is an architecturally designed recessed downlight.   These play a part in every scheme but must be used sparingly to avoid common pitfalls.  Here is a simple look at some of the ways to use a downlight.
WALL WASHING for Art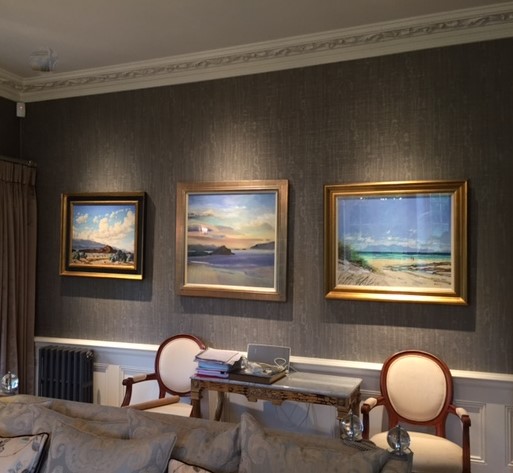 Wall washing requires tiltable downlights to be placed at the correct distance from the wall, with the correct beam angle, to wash light softly onto a painting.  Too close and the light will create shadows -  too far away and the light won't reach the art.
The quality of the downlight is important. The reflected light will carry with it the true information from the wall surface and colours or not, depending on quality of the colour spectrum from the light source.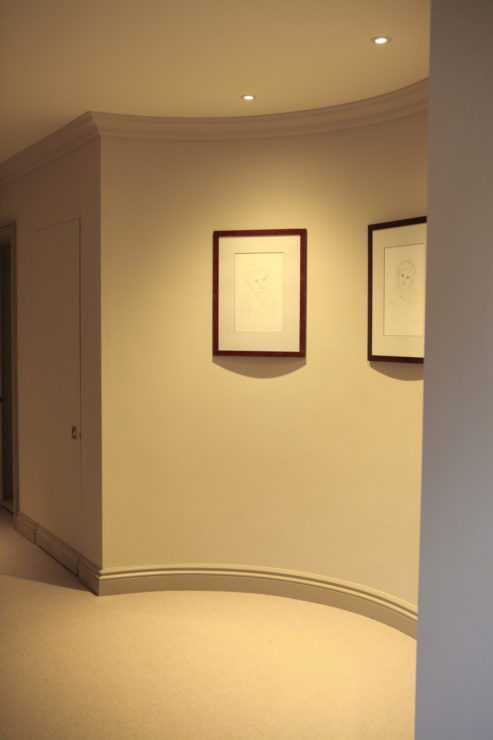 There are options to position the downlights closer together for a uniform wash across the wall.
SCALLOPING
Scalloping is a tricky technique, but it can be used to add drama to a space.  It should follow the interior and rhythm of the space & room.  Positioning is key and the beams must be consistent and centred.
The quality of the downlight is again important because the beam should be well defined and the colour must be consistent, which can be a problem with some standard LED products.
TASK LIGHTING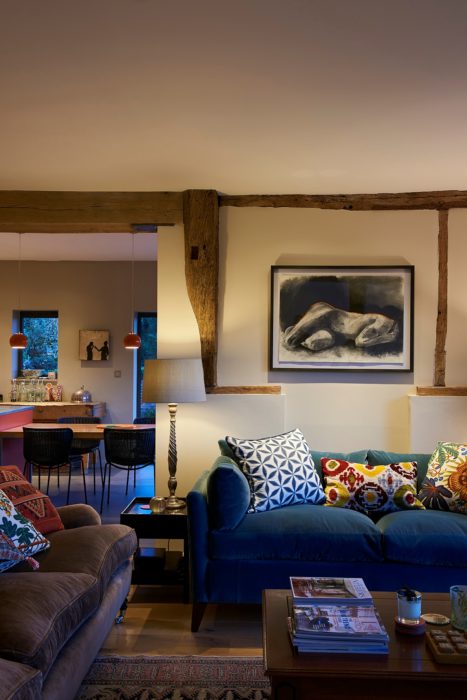 Narrow beam downlights can be used as excellent task lights.  If you rely on table lamps that have dark shades or are too low these will not be effective for tasks like reading in living rooms. Downlights positioned over chairs and sofas are very effective at providing the high levels of light that many people need to read comfortably.
High quality light colour (in terms of fidelity, rendering & gamut are the relevant technical terms) has the benefit of improving visual acuity – making any visual task, such as sewing or reading small print, that much easier.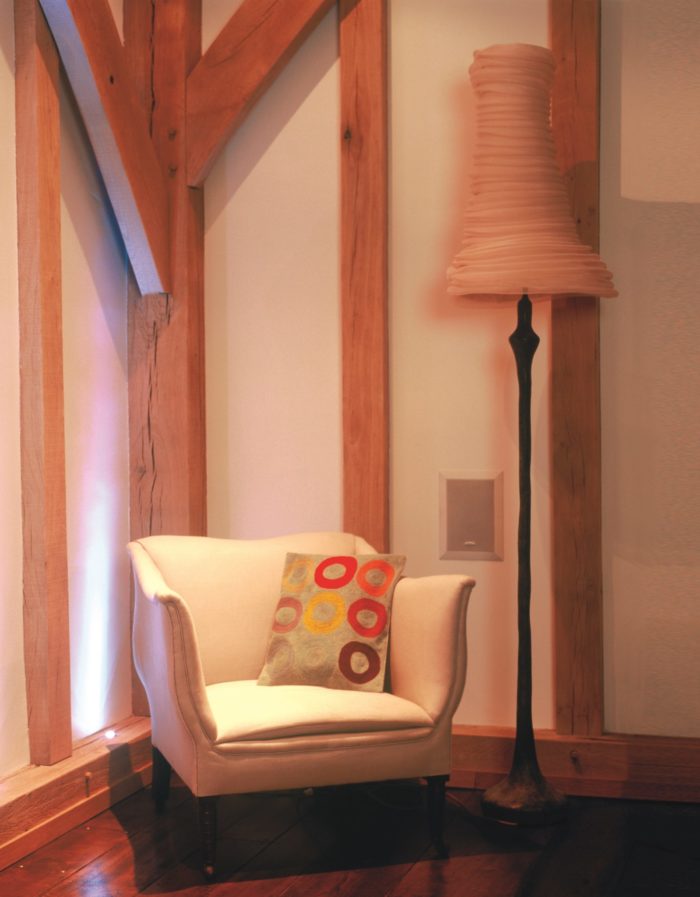 TARGETTED LIGHTING
Targetted lighting uses a reflective element as a secondary light source either for diffusion or positioning reasons.  A narrow beam downlight directly over a basin is a typical example.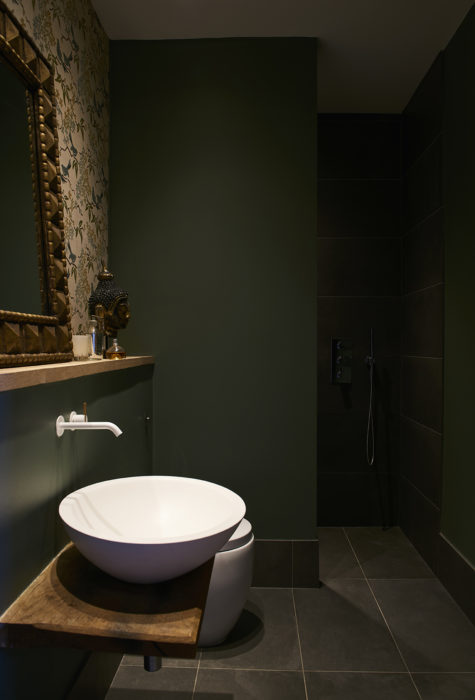 ARRAY LIGHTING
Always avoided by lighting designers, unless specifically necessary.  Symmetrical array lighting can be effective where flexibility is a required and the number of lights used in the array is not too large, but it might result in a dull uniform space lacking in texture & animation.
Downlighting alone will not make for a comfortable lighting scheme so remember to layer your light and include various types of light source & intensity.
If you would like any more information, or have a lighting question or  topic that you'd like us to address in a blog or via email, please do get in touch.
email : info@owl-lighting.co.uk
Please follow us for regular updates : instagram, twitter or facebook.